From our wide range of day trips, one that stands out is the often-forgotten gem in the Croatian Adriatic – island Vrgada. This unique island is in the southeastern part of the Zadar archipelago, not far from Pakoštane. Among the pebble and sandy beaches, the island is armoured with dense pine forests and crystal-clear sea, making it a perfect hideaway during hot summer days.
This 3km long island is surrounded by hills up to a height of 112m on its south and north. Since there are no cars on the island, Vrgada is a unique place where a good vacation is guaranteed, and everything you need is just a stone's throw away.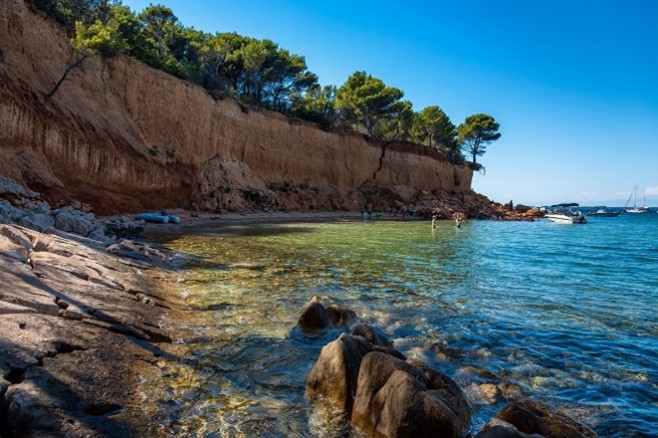 izvor: www.pakostane.hr/hr/dobro-je-znati/vrgada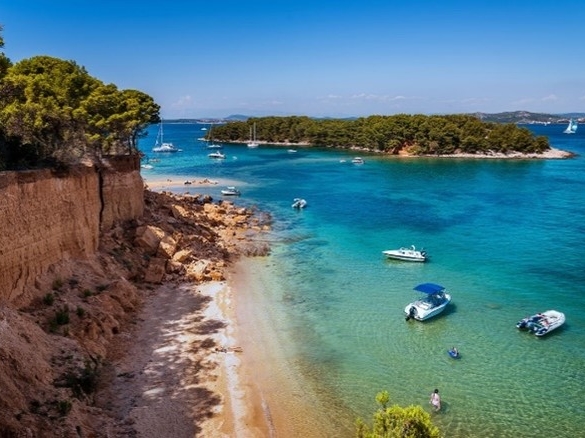 izvor: www.pakostane.hr/hr/dobro-je-znati/vrgada
The golden beach of Vrgada
This island was named golden due to its beautiful and spacious gold sand beaches that you certainly won't find anywhere else on the mainland. One of the most beautiful beaches, not only on the island, but also on the Adriatic in general, is a beach called Pobrizi. This sandy beach is sunlit and surrounded by rocks, and only a walk away from another small island named Artina.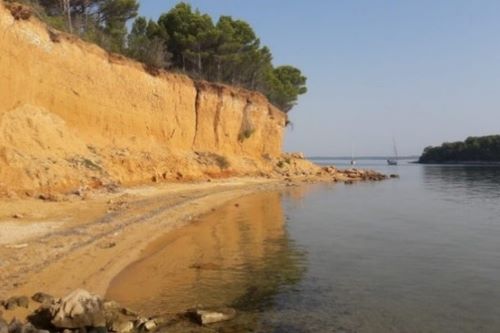 izvor: https://visitteo.com/hr/price/otok-vrgada-plaza/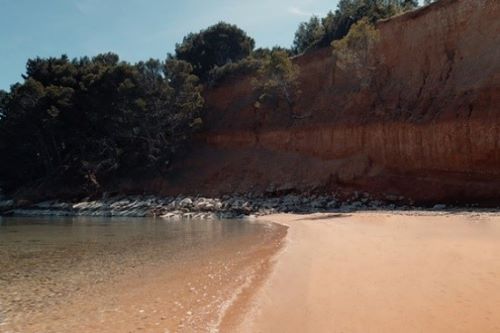 izvor: https://travelina.com.hr/otok-vrgada-plaza-podbrizi/
Even though the island is a perfect place to get away from civilization and today's turbulent world, you can easily find restaurant and bars to socialize at. For an unforgettable experience, climb the streets to the Church of the Holy Trinity, from where you have a perfect view of Pakoštane, Kornati and Velebit. For those who want to experience untouched nature and return to the past to experience the Mediterranean as it once was, we recommend visiting Vrgada.
Book Accommodation
Plan your summer holiday, and book the desired accommodation unit in the Mediterranean Village of San Antonio,
by contacting us directly for a personalized booking service at info@sanantonio.hr or +385 91 2849152.
See our offer