We bring you an overview of different modes of transportation to reach the Mediterranean village of San Antonio. In addition to its proximity to the A1 motorway, the village has an access to the excellent bus, boat and airline connections within Croatia and the rest of Europe.
Vicinity of Biograd
Biograd na Moru is a key inbound and outbound traffic hub. It only takes a 15-minute walk or a few minutes ride by a car to get to Biograd.
Biograd is accessible easily and quickly – by car, plane, car or a boat. Located in the heart of the Adriatic coast, Biograd is close to Zadar, which offers excellent boat and airline connections. Thanks to its location in the center of Dalmatia and the outstanding road infrastructure through the A1 motorway, Biograd is easily reachable from any area in within Croatia including cities such as Zagreb, Rijeka, Šibenik and Split.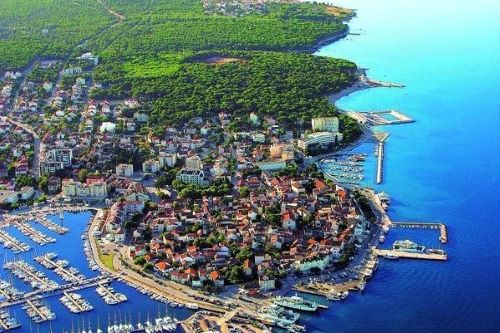 Biograd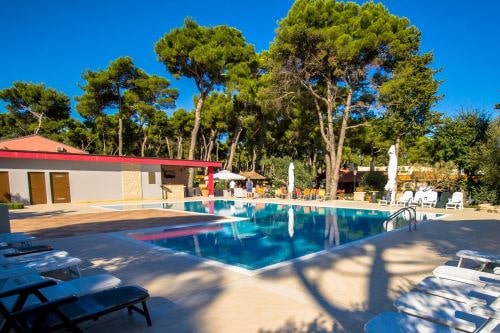 Mediterranean Village San Antonio
Biograd
By Road
A1 Motorway: Zagreb – Split
Traveling on croatian highways is a special experience due to the safety, quality service and beauty of the landscape.
The length of the Croatian motorway network exceeds 1,300 km and the roads contain 75 petrol stations, 124 rest areas, 86 coffee bars, 26 restaurants and 10 hotels, with most of the facilities being located on the A1 Zagreb-Split motorway section. Motorway rest areas, in addition to fuel supply, offer a wide range of merchandise, catering services, use of public toilets, accommodation, wi-fi internet, banking services, roadside assistance, the possibility of using showers, pet facilities, and the tourist centers informing about the natural and cultural attractions.
More information on the toll system and services can be found on the Croatian Motorways Ltd. website.
The closest way to exit towards Biograd on the A1 Zagreb-Split highway is the exit E71 (Benkovac) which is only 18 km away from Biograd na Moru and the Mediterranean village of San Antonio. A total length of driving is approximately 20 minutes.
Road distances and driving times from and to Biograd na Moru and the Mediterranean village of San Antonio:
Zadar: 36 km (30 min)
Split: 139 km (1h + 35 min)
Zagreb: 308 km (3h + 2 min)
Ljubljana: 368 km (4h + 5 min)
Vienna: 664 km (6h + 37 min)
Munich: 773 km (8h + 13 min)
Prague: 988 km (9h + 47 min)
Warsaw: 1326 km (13h + 37 min)
Klagenfurt: 453 km (5h + 10 min)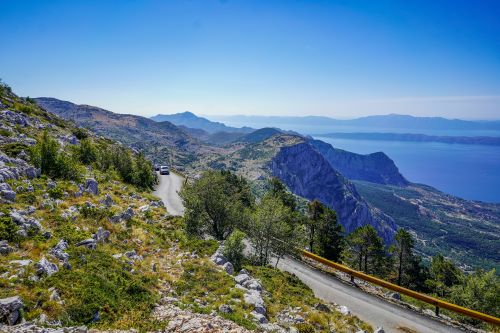 State road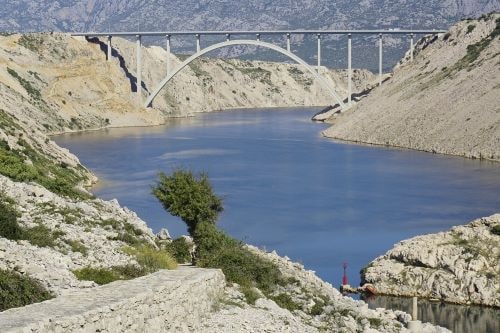 Maslenica Bridge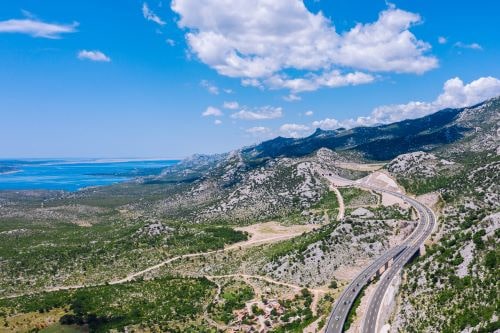 Highway A1
By Airplane
Option 1: Zadar Airport
Zadar Airport is located in Zemunik Donji and is only 25 km or 25 minutes away by car from the Mediterranean village of San Antonio. During 2021, 10 airlines connected Zadar with 48 international destinations within Europe, with domestic flights to the capital Zagreb offering connecting flights to distant destinations in the Middle East, North America or Asia. Zadar Airport has recently become one the bases of Ryanair, the largest European airline operator, which has significantly expanded its flight network from Zadar with plans to continue this trend in the upcoming seasons.
A number of other airlines operate at Zadar Airport, such as Croatia Airlines, Lufthansa, Austrian Airlines, the Polish national company LOT, easyJet and the Dutch Transavia. See a list of destinations of all airlines that operated to Zadar during 2021 in one of our earlier posts.
Bus connection: Zadar Airport – Biograd na Moru
Besides taxi, there is an alternative mode of transport to Biograd na Moru and San Antonio. There is a regular bus line connecting Zadar Airport with the main bus station located in the center of Zadar. More information on traveling lengths, distances and timetable schedule between the airport and the bus station can be found on the website of Zadar airport.
Option 2: Split Airport
Split Airport is located in Resnik and is 110 km away, requiring an 1 hour and 30 minute drive to get to the Mediterranean village of San Antonio. During the summer season, 60 European airlines connect Split with more than 100 destinations throughout Europe, making Split the best connected airport within in Croatia during the summer.
Split Airport is a host to an abudant collection of airlines that are otherwise not serving Zadar Airport, such as: Air Lingus, Aeroflot, Air France, Air Serbia, Air Baltic, British Airways, Brussels Airlines, Finnair, Iberia, Scandinavian Airlines (SAS), Volotea, Vueling and Windrose Airlines.
In order to check the seasonal timetable, weekly or daily changes to scheduled flights, visit the website of Split Airport.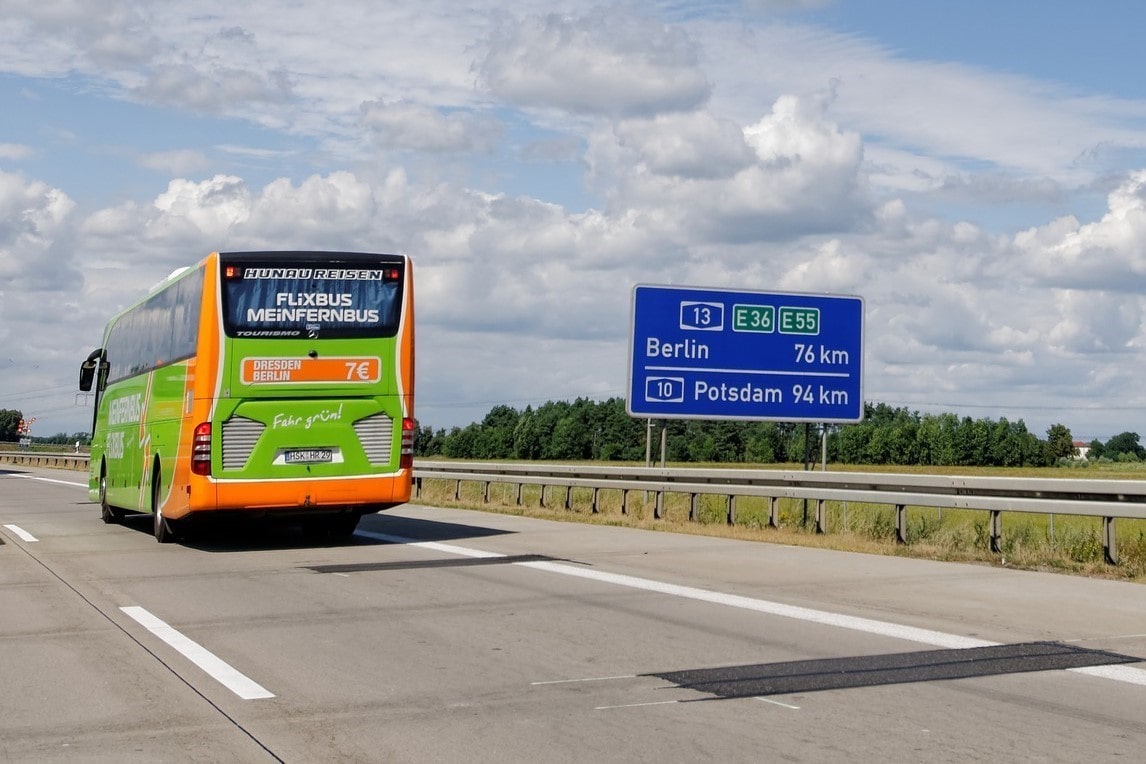 Bus – illustration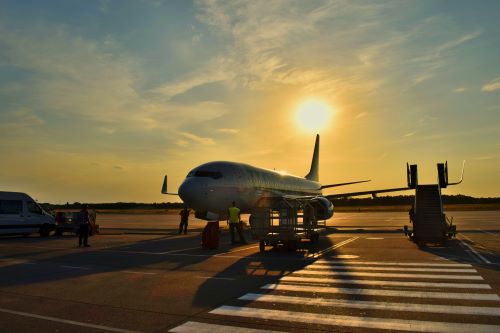 Transavia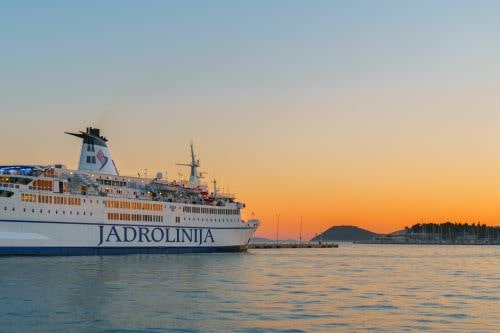 Jadrolinija
By Bus
Option 1: The bus station in Biograd
It is located within the city center and is well connected with Šibenik and Zadar with several direct lines to Zagreb and Split.
Option 2: Zadar Bus Station
It is only 28 km from the Mediterranean village of San Antonio and offers a full network of bus lines to destinations throughout Croatia and many European destinations.
By Boat
Zadar is connected by regular ferry lines with Italy and other cities on the Adriatic coast within Croatia by fast ships, catamarans and ferries.
In addition to a number of domestic routes, the major national boat company Jadrolinija during the summer season, also offers several international routes to Italy. Tickets can be purchased online, and it is advisable to check the timetable before planning a trip.
Book Accommodation
Plan your summer holiday, and book the desired accommodation unit in the Mediterranean Village of San Antonio,
by contacting us directly for a personalized booking service at info@sanantonio.hr or +385 91 2849152.
See our offer