Plan a day trip to Vrana Lake, a nearby attraction and provide your family with the adventurous and exploratory experience. Take a 10-minute drive from the Mediterranean Village San Antonio to bike or kayak while learning about 260 protected bird species that live in this crypto depressive natural wonder.
Vrana Lake is a renown ornithological reserve and one of the 12 nature parks in Croatia. It is a beautiful oasis of tranquility located at the crossroads of three different landscapes: sea shore, mediterranean swamp and pittoresque village settlements.
This natural site presents an impressive eco system of vast plant and bird species, ideal to stroll along the wooden trail surrounding the lake to watch birds, enjoy the adrenalin park or savour the scents of the locally prepared culinary specialties.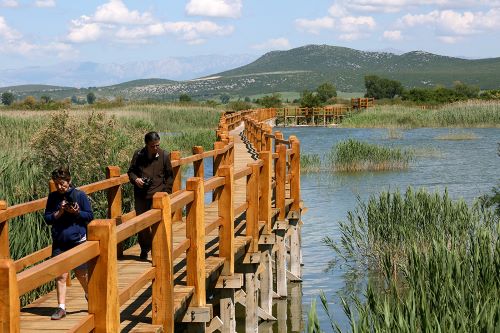 Educational trail, photo: Iva Rogic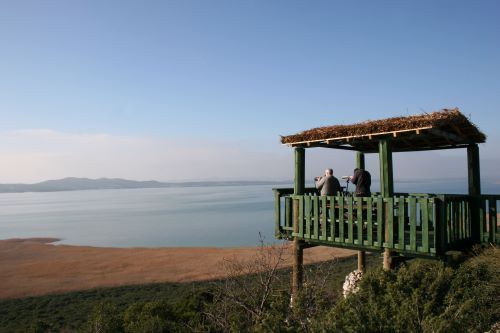 Bike Trail, photo: Iva Rogic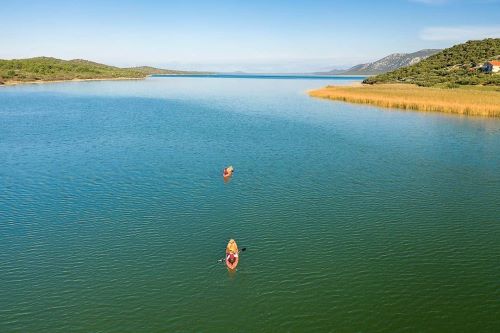 Kayaking on the Vrana Lake
Natural Wonder Below & Above Sea Level
Vrana Lake is the largest natural lake in Croatia with an area of over 30 square kilometers, parallel to the sea, with some parts of the lake only 800 meters away from the sea shore. A special feature of the lake is crypto depression, a natural phenomenon in which the Earth's surface that is below sea level is filled up by a lake, hence positioning the bottom of the lake below sea level. The park is an extraordinary blend of land and water. The lake is overgrown with rushes, sedges, reeds, and flowers of magnificent colors providing a home to over 256 species of birds, of which 102 are nesting birds.
Thanks to the preservation of a rare wetland system and great biodiversity, the park had been included on the list of important ornithological areas in Europe (Important Bird Areas in Europe) in 1983.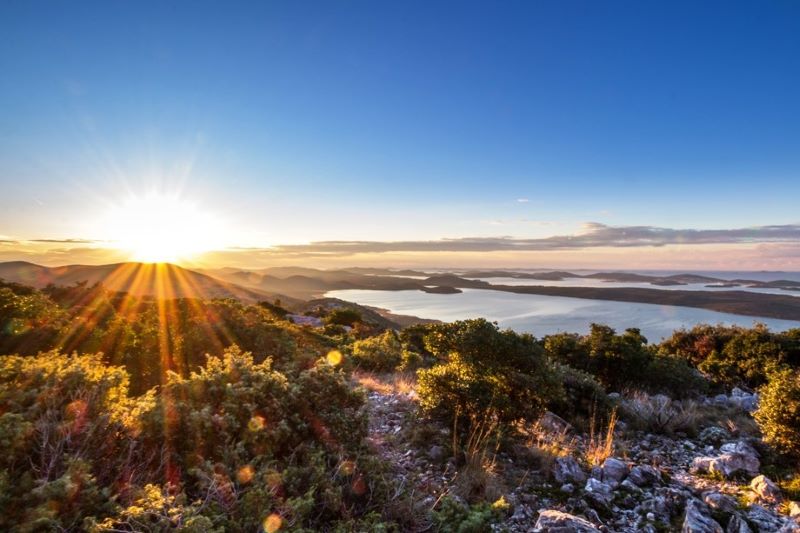 Vrana Lake, photo: Milan Mišo Lakić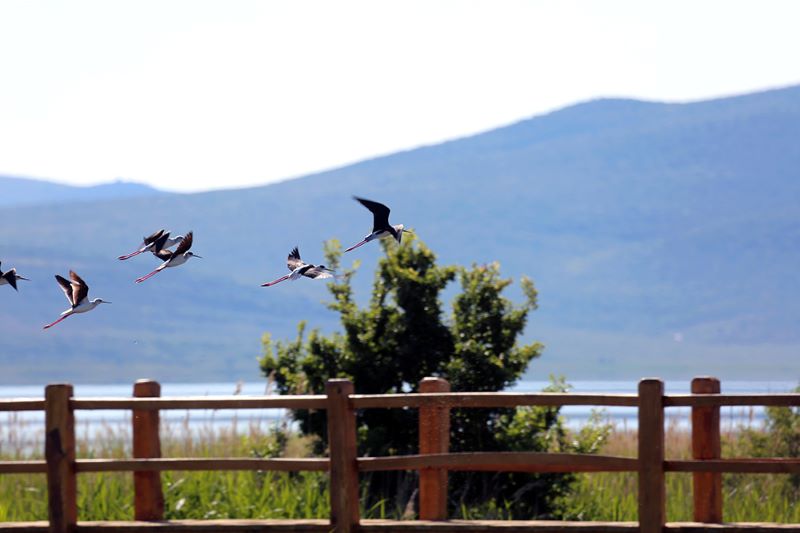 Protected bird species, photo: Iva Rogić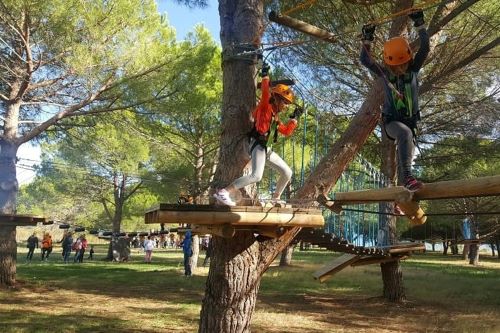 Adrenalin Park
Impressive Facts:
winter habitat for over 100,000 waterfowls from all parts of Europe
one of the two large wetlands in coastal Croatia, the other one being Neretva River
Habitat of four endangered bird species at the European level
Habitat of seven endangered bird species at the national level
Scenic Bike Trail
Experience the park with an easy ride along the 40 km long cycling path surrounding the lake. Along the trail you will witness a magnificent mix of colors with irresistible scents of wild plants. Some parts of the trail are populated with the thick pine forest providing a nice refuge from the sunrays, and as such are ideal for a stop over to take a break and replenish.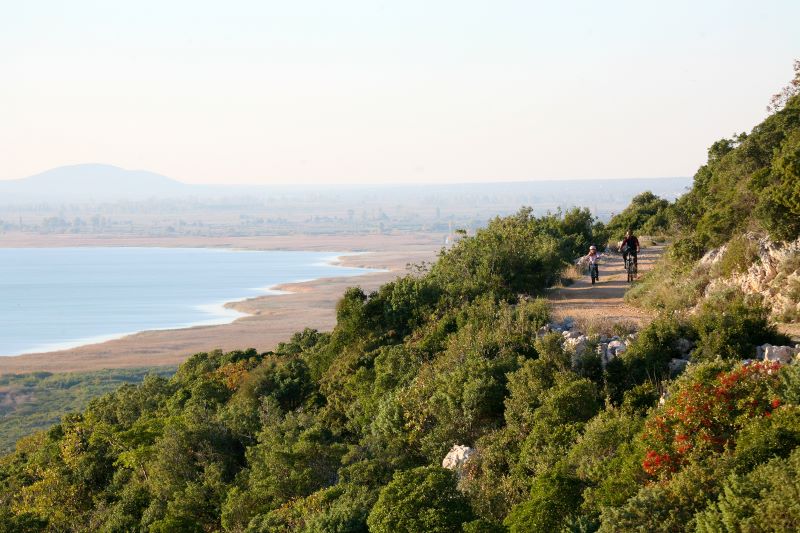 Cycling trail at Vrana Lake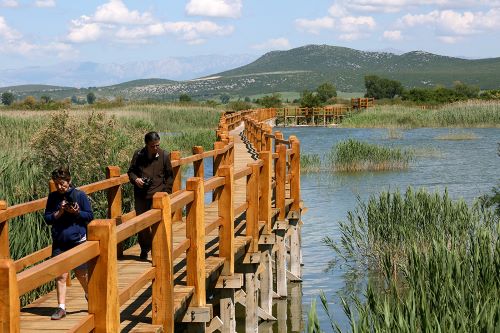 Poučna staza, photo: Iva Rogić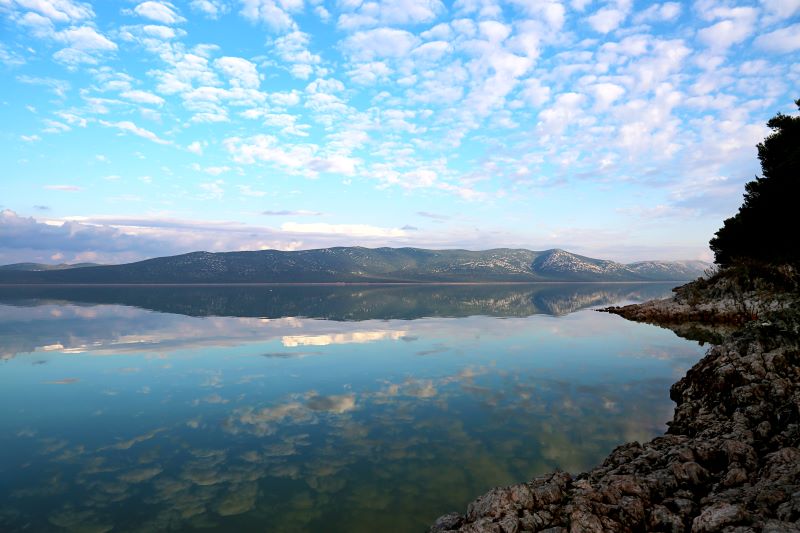 Vrana Lake, photo: Iva Rogić
Day-Trip Activities
Adrenalin park
Kayaking
Bird watching
Educational tour accompanied by a guide
Sport fishing
Home made delicacies at the sightseeing point Kamenjak
Book Accommodation
Plan your summer holiday, and book the desired accommodation unit in the Mediterranean Village of San Antonio,
by contacting us directly for a personalized booking service at info@sanantonio.hr or +385 91 2849152.
See our offer