Embark on the exciting adventure in the Fun Park Biograd as a change of pace from your family holiday at San Antonio. Replace loafing around the pool next to your cozy, pine-tree hidden stone bungalows with the fun overdose at the adventure park.
Fun Park Biograd is the largest theme park in this part of Europe, offering a spectacular entertainment experience for the whole family in the heart of the Adriatic coast. It is only 6 km away from San Antonio Mediterranean Village, reachable within 5 minutes by a car.
The park has a total of 30 impressive premises, 26 attractions and 4 dining outlets. Great asset of this park is the series of thematic events such as concerts, foam disco tropic parties, fireworks, raffle games, bull riding and archery types of challenges, organized on a monthly and weekly basis.
We recommend the following attractions: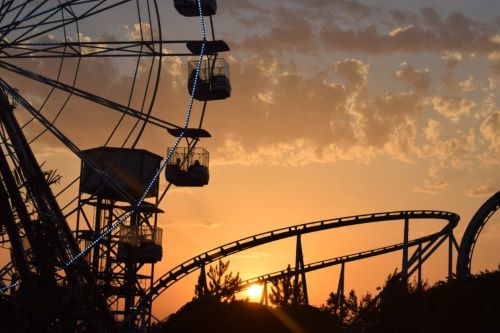 Adria Eye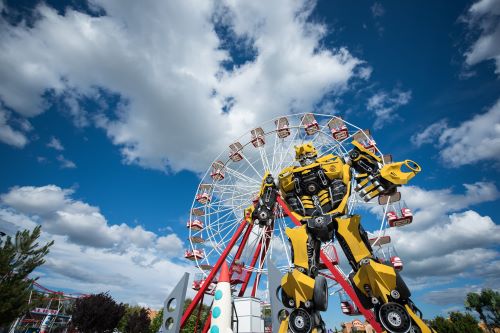 Giant Transformer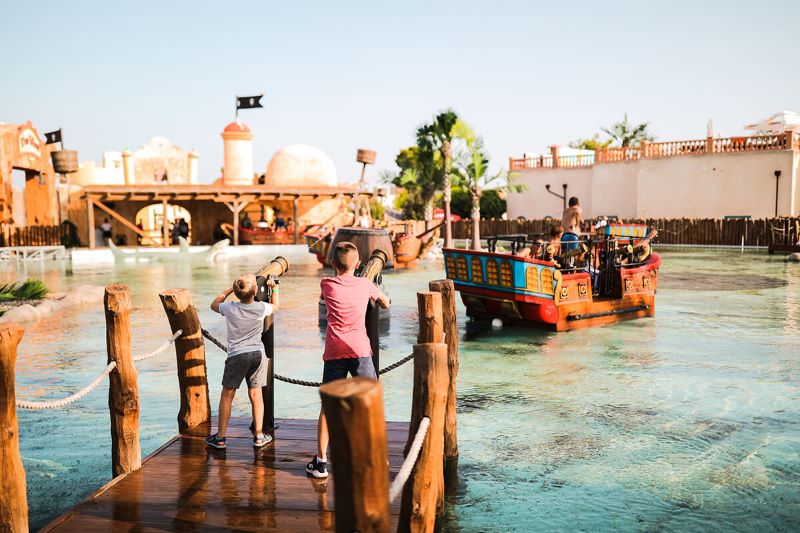 Pirate Bay
Exploratory:
Adria Eye is the largest attraction, a truly impressive wheel with the panoramic views of the entire park, and Kornati Island Archipelago
Western Express: get a full taste of Wild West ride on a small train which surpasses the rugged terrain before going through the mysterious tunnel and lurking out to show a full view of the entire park
Animal Kingdom by Kraš – enjoy the ride through the animal kingdom by antique toy cars and feel like Indiana Jones
Adrenaline Rush:
Big Blue roller coaster's tracks will take you for a ride of the year, all while making galactic noises, moving into the orbit, spinning and turning upside down
Tornado attraction is only for the bravest as it rises up to 120 degrees and rotates around its axis. We dare you to overcome your fears.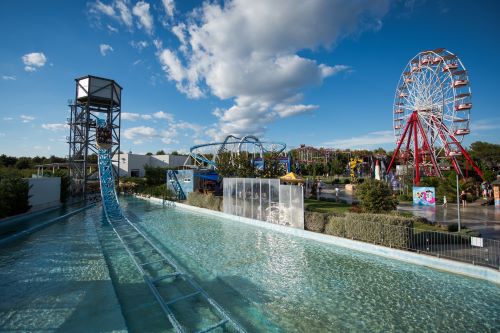 Atlantis Water Slide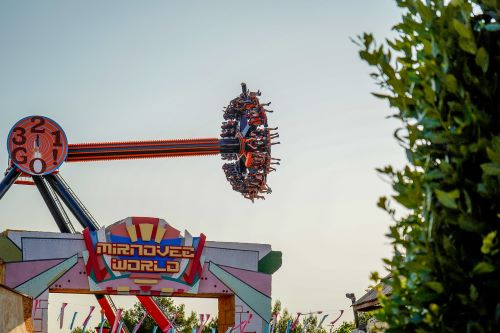 Tornado Attraction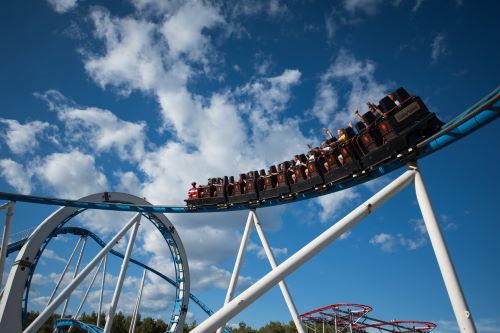 Big Blue Roller coaster
Virtual:
XD Dark Ride – a 4-D fantasy journey through land and space where you will meet all kinds of monsters, ghosts and aliens
Simulator – a special space car that flies, turns and spins around its axis
Added Value Perks:
Free Entrance for the children with the height of up to 100 cm, and for the children celebrating birthday
Free Wi-Fi, ideal for taking selfies & sharing vast range of ticket package options: visitors who don't plan on using the rides may enter under the "associate" status and purchase a discounted entrance ticket for only 50 kn
Flexibility: there is an option to buy 1-ride tickets for the rides of your choice; prices range from 25 kn to 35 kn
Book Accommodation
Plan your summer holiday, and book the desired accommodation unit in the Mediterranean Village of San Antonio,
by contacting us directly for a personalized booking service at info@sanantonio.hr or +385 91 2849152.
See our offer