Plan your holiday in the Mediterranean Village of San Antonio and embrace the Mediterranean way of life. Habits such as a light excercise, spending the time outdoors in Central Dalmatia, characterized for having more than 2,700 hours of sunshine a year and enjoying simple life pleasures such as napping and enjoying delicious cuisine present aquality lifestyle and all can be found in San Antonio.
Mediterraneans Live Longer
The Mediterranean way of living and a climate rich in sunlight have contributed to what has long been known as the perfect formula for a long and healthy life. This idea has been supported by a series of longitudinal studies observing the daily habits of locals across Nordic and Mediterranean regions in Europe, America and Asia. Results have found that the inhabitants of Mediterranean countries have a significantly lower blood pressure, a lower rate of cardiovascular diseases and cancer which yields in longer overall life expectancy compared to the average global results (Keys, 1958; Buettner 2019).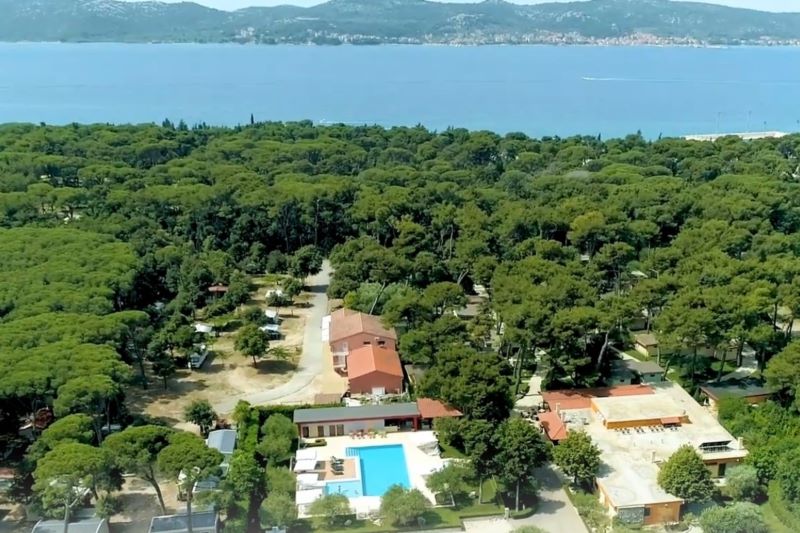 Mediterranean Village of San Antonio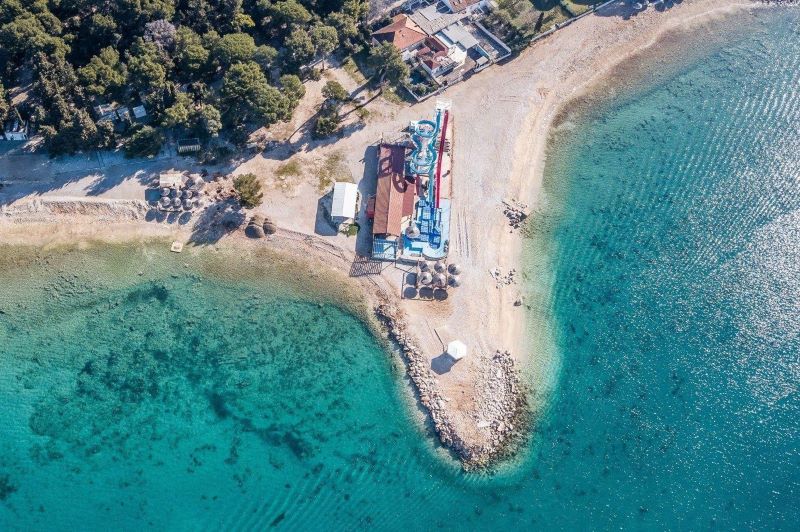 Plaža Dražice, Photo by Tourist Board of Biograd na Moru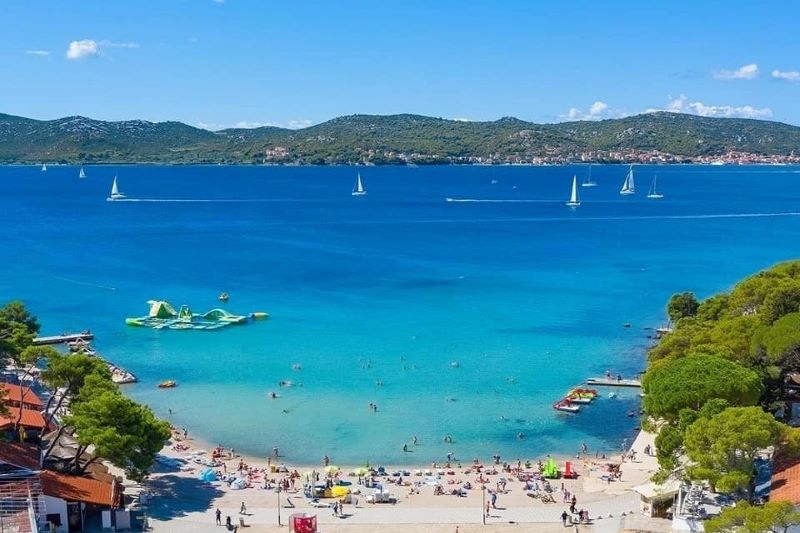 Dražice Beach
1. Being Outdoors
Positioned only a few tens of meters away from the sea promenade, Mediterranean Village of San Antonio is an ideal spot to spend time outdoors during all seasons. In the summer, you may enjoy swimming on the enticing nearby beaches of Dražica and Soline, while in autumn and spring, a beautiful this promenade becomes your companion to be used for light walks taking you straight to the exciting center of Biograd na Moru, an intriguing city with cultural and historical heritage. Just 10 km and 15 minutes drive from San Antonio, you may also enjoy cycling on the scenic 40 km long bike trails within the Vrana Lake Nature Park, an extraordinary site where the land blends with water, overgrown with rushes, sedges, reeds, and flowers of magnificent colors providing a home to over 256 species of birds. During your stay in the Vrana Lake Nature Park, indulge in bird watching, kayaking while your children can spend some fun time in the nearby adrenaline park.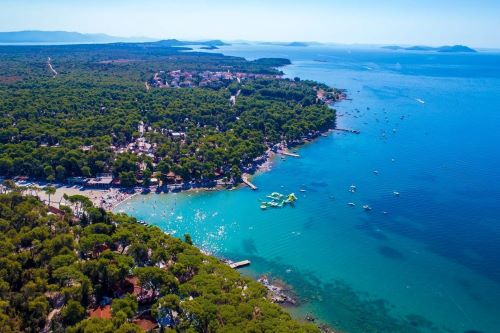 Soline Beach, photo by Tourist Board of Biograd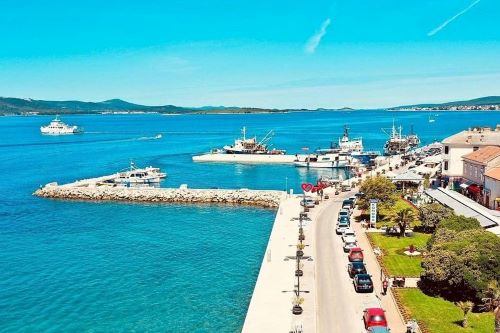 Šetnica u Biogradu na Moru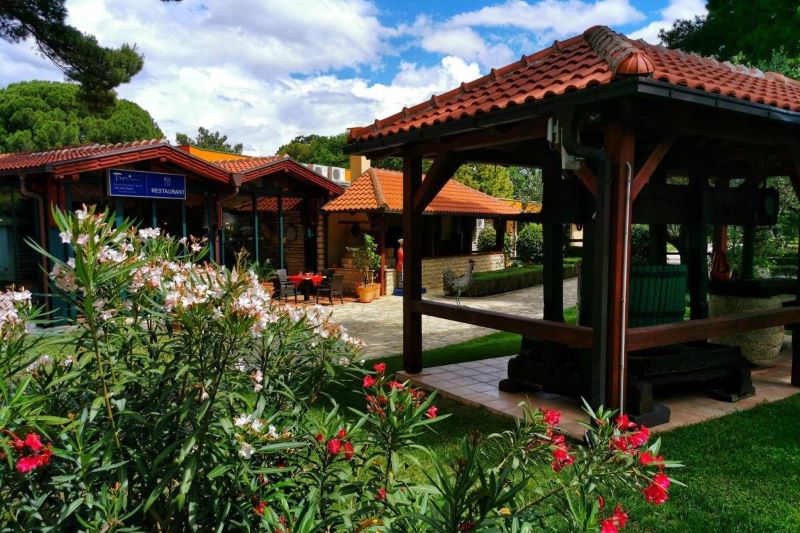 Mediterranean Village of San Antonio
2. More than 300 Hours of Sunlight in a Year
A stay at the Mediterranean Village of San Antonio means that you are located in the heart of Central Dalmatia, a region rich with daily sunlight. The sun is a natural anti-depressant because the light reaches the brain through the optic nerve and activates the mood center afterwhich one feels happier and more energetic. This notion is supported by several studies, the two of them being completed at the University of Zaragoza and the Psychiatric Hospital of Sant Joan de Déu in Barcelona. The studies have found that exposure to the sun for several weeks has a therapeutic effect against mild to moderate depression (Serrano Ripoll et al., 2014).
Sunny weather makes a tranquilizing ambience of stone bungalows surrounded by the century old pine trees within the premises of the Mediterranean Village of San Antonio even more enjoyable. More than 2.700 hours of sunlight per year call for day trips to some of the most prominent natural attractions within Central Dalmatia: National Park Kornati, Plitvice Lakes National Park and National Park Krka. Those are the most visited national parks in Croatia, and as such are inevitable oases of beauty providing peace and tranquility to all searching for beautiful outdoors and pure natural surroundings.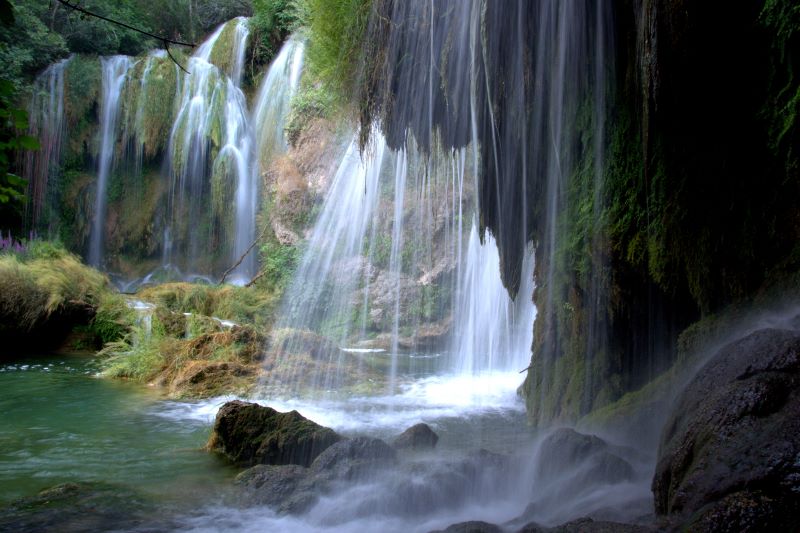 Manojlovac waterfall, source: NP Krka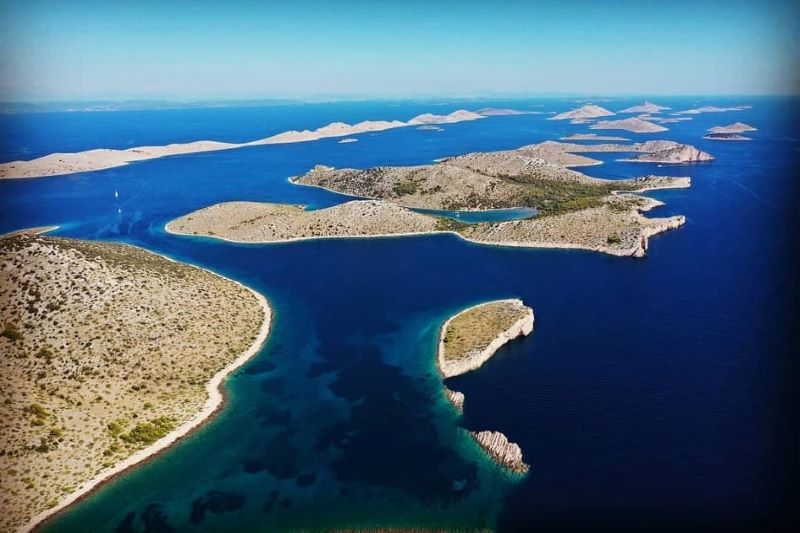 National Park Kornati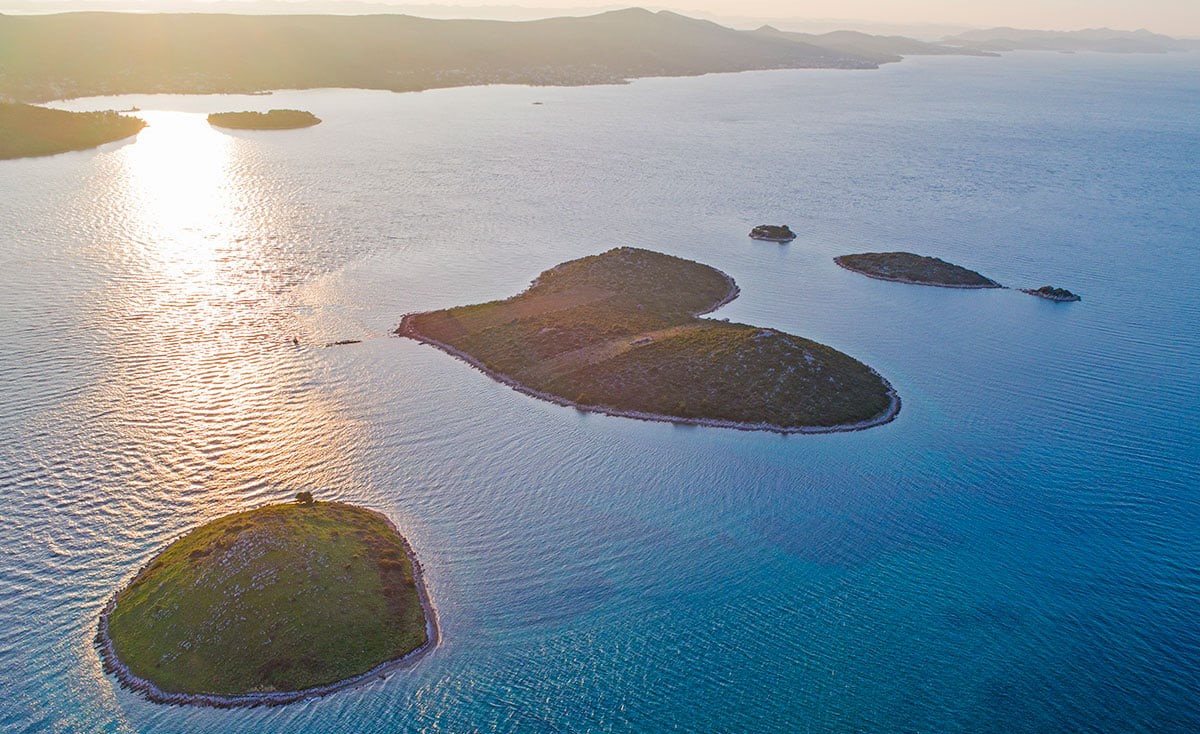 Island Galešnjak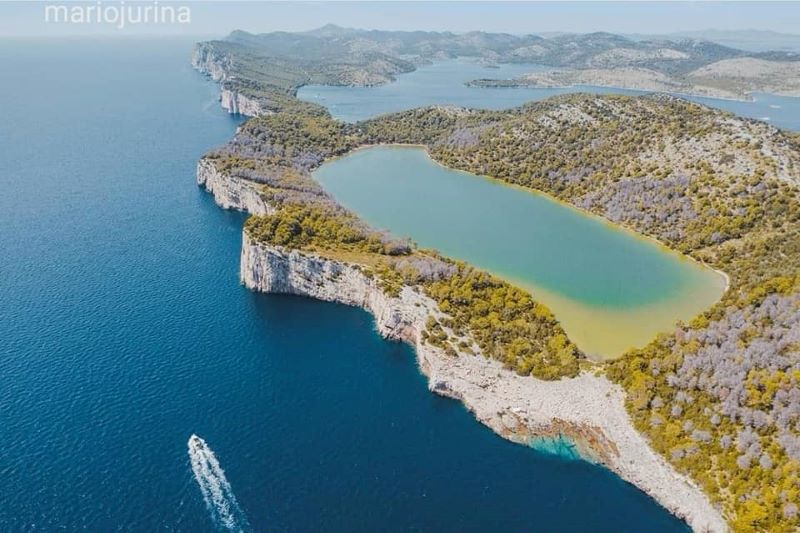 National Park Kornati: Telašćica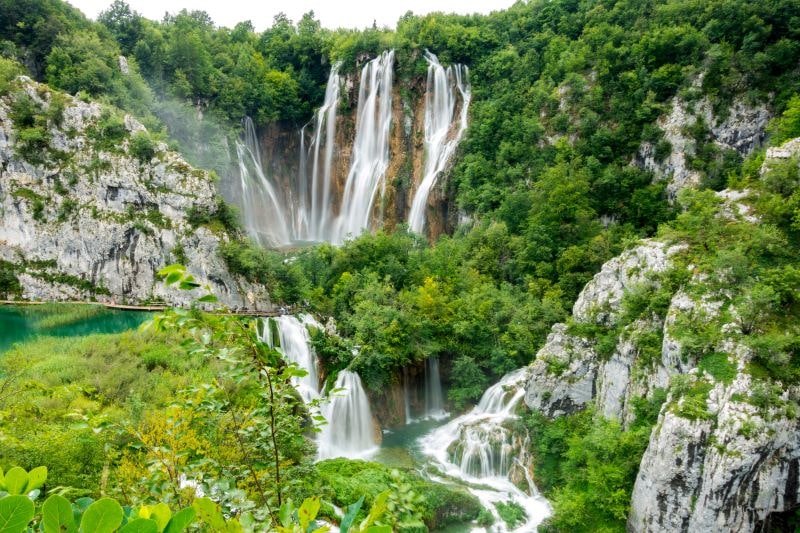 National Park Plitvice Lakes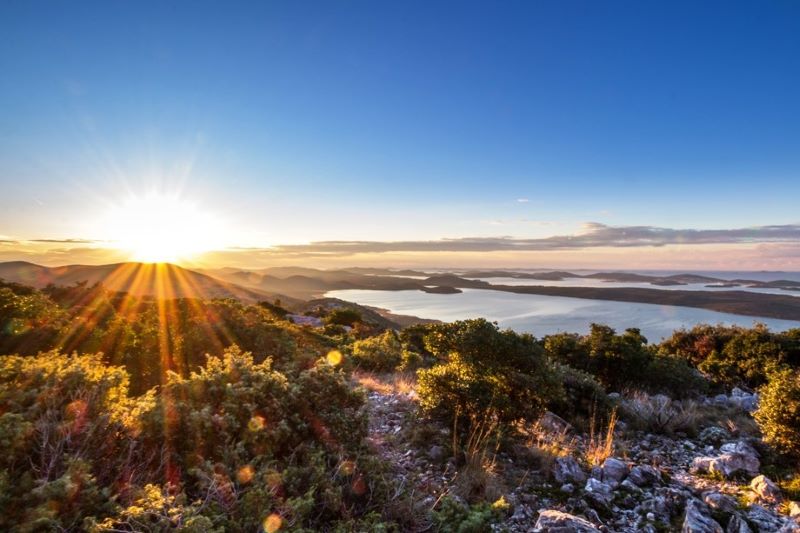 Vrana Lake: Viewpoint Kamenjak, photo by Milan Mišo Lakić
3. Simple Life Pleasures
Culinary delights, quality afternoon sleep and good vibes are an integral part of the mediterranean lifestyle. Feeling relaxed and comfortable is also an important part of the culinary experience. Such state of mind has been found to be an integral part of preferable lifestyle habits in research results that measured the extent to which certain mediterranean habits reflect on the length and quality of life (Keys, 1958).
Variety, authenticity and delicious scents are the main attributes of the culinary offer within the Mediterranean Village of San Antonio, and the restaurant itself is located in the center of the village serving as a place of gathering and socializing. The ingredients are organically grown and used in some of the most authentic specialties embracing the local Croatian and Mediterranean cuisine.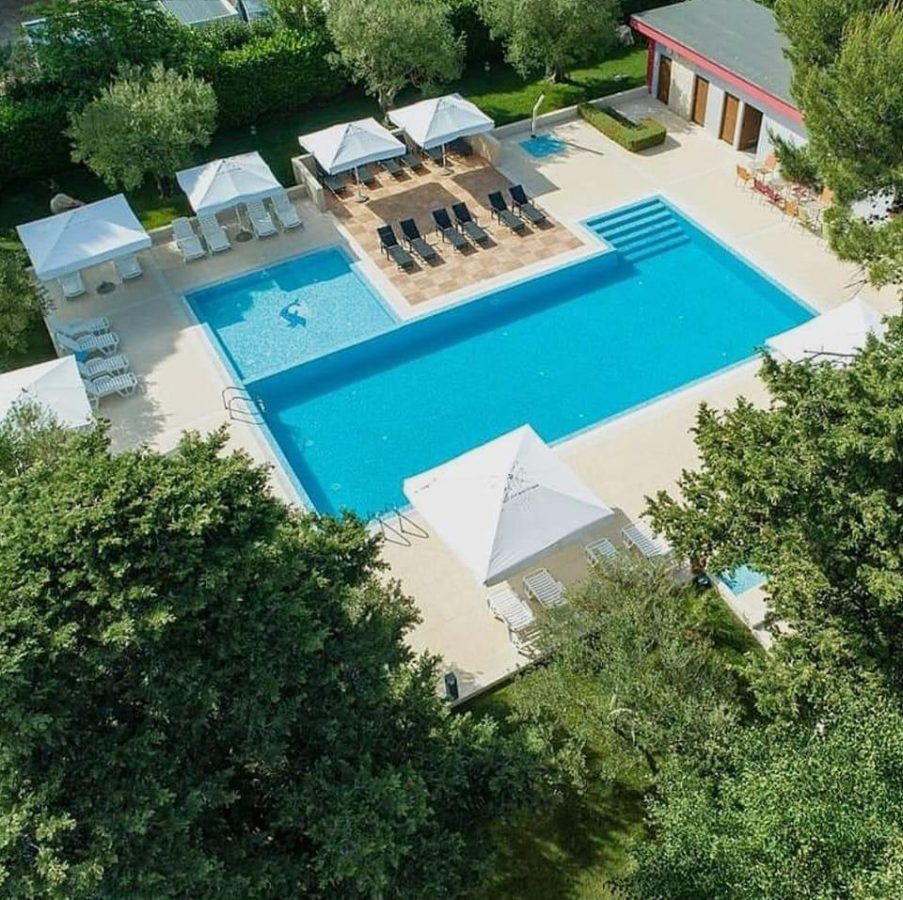 Central swimming pool in the Mediterranean Village of San Antonio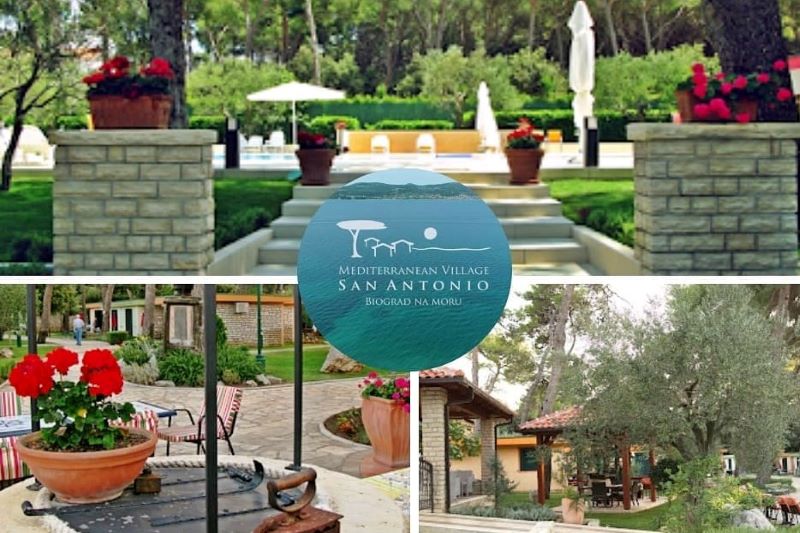 Surrounding – Mediterranean Village of San Antonio
Gastronomija u Mediteranskom selu San Antonio
Aftrenoon napping – The term of siesta is often used to make fun of lazy southerners, however some studies have shown that afternoon napping has beneficial effects on personal health. Research studies by the Medical Faculty of the University of Athens and the Harvard Medical School have shown that napping reduces the risk for developing cardiovascular diseases and hence the incidence of premature death (Stang, Dragano et al., 2012). The research analyzed data on more than 20,000 Greeks between the ages of 20 and 86 participating in a European cancer study. Among the questions they answered was a question on whether they sleep in the afternoon and how often. The results showed that a risk of death from heart disease was 34 percent lower in people who slept in the afternoon.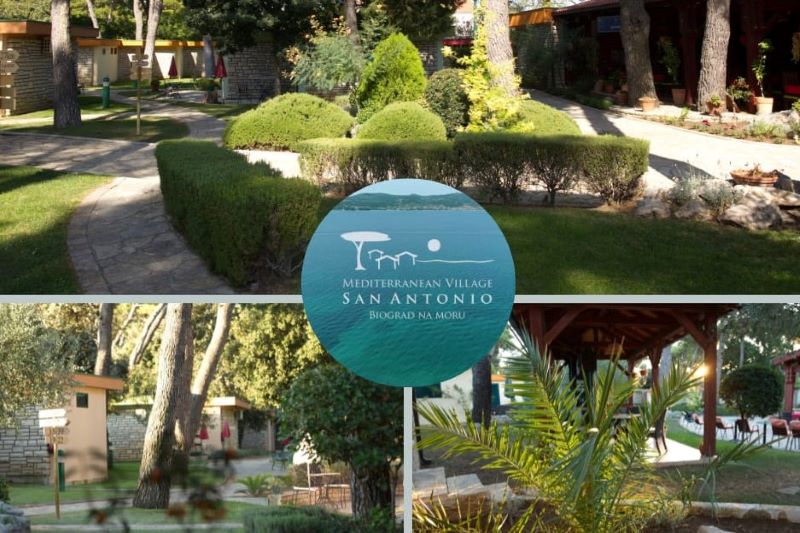 Mediterranean Village detail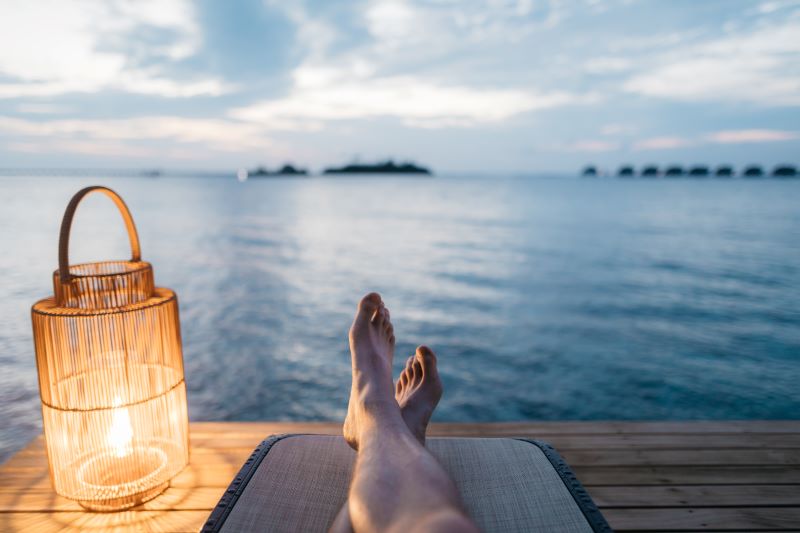 Popodnevni odmor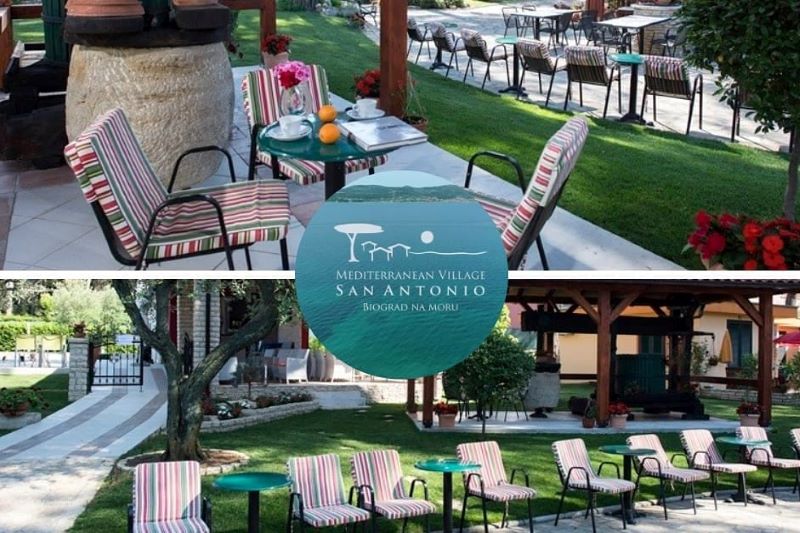 Detalj iz Mediteranskog sela 2
Book Accommodation
Plan your summer holiday, and book the desired accommodation unit in the Mediterranean Village of San Antonio,
by contacting us directly for a personalized booking service at info@sanantonio.hr or +385 91 2849152.
See our offer