Experience a genuine Mediterranean style holiday in San Antonio Village that offers plenty of sun, clean sea breeze and relaxation on a lounger by the pool hidden in a dense, century old pine forest. Getting the quality sleep in the comfort of charming stone bungalows and sipping fresh smoothies by the pool while applying the local olive oil during tanning is just one way of how to start your Mediterranean day.
Century Old Pinetrees and Organic Ingredients
Mediterranean Village of San Antonio reflects our vision of a well-balanced family holiday. Despite its close proximity to vibrant local sites, such as Dražica Beach (300 m) and the center of historic Biograd (10 minute walk), the complex is able to provide a peaceful experience of stay and a sense of privacy. The village spreads over 17,000 square meters and is populated by a dense pine forest thus keeping its facilities (69 stone bungalows, swimming pool and a restaurant) undisturbed.
All meals in the restaurant and drinks in the coffee bar by the pool use organic, fresh and locally grown ingredients, such as fresh meat and fish, organic fruits and vegetables.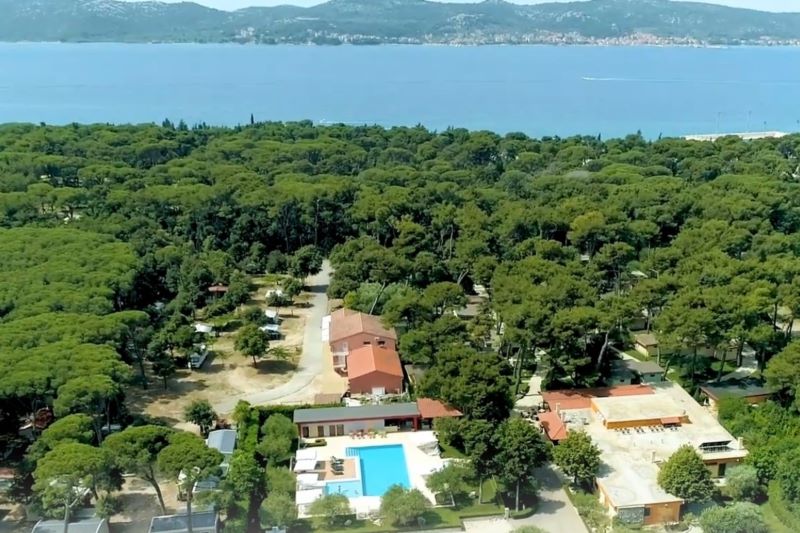 Mediterranean Village San Antonio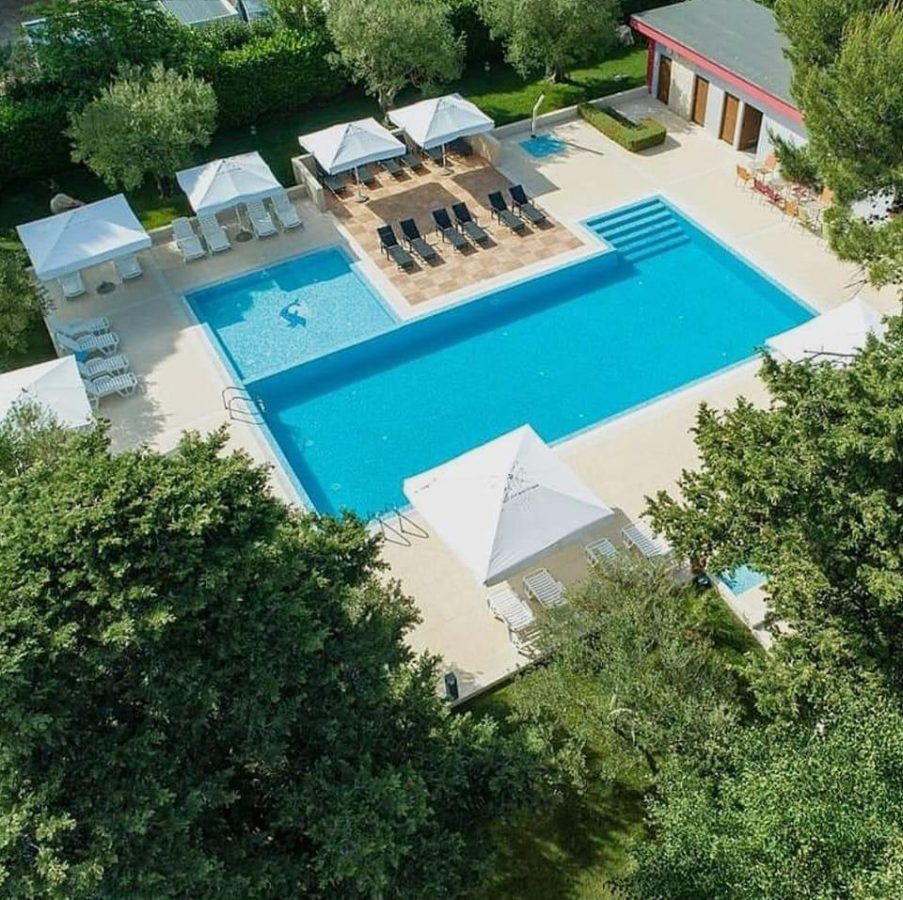 Pool within the village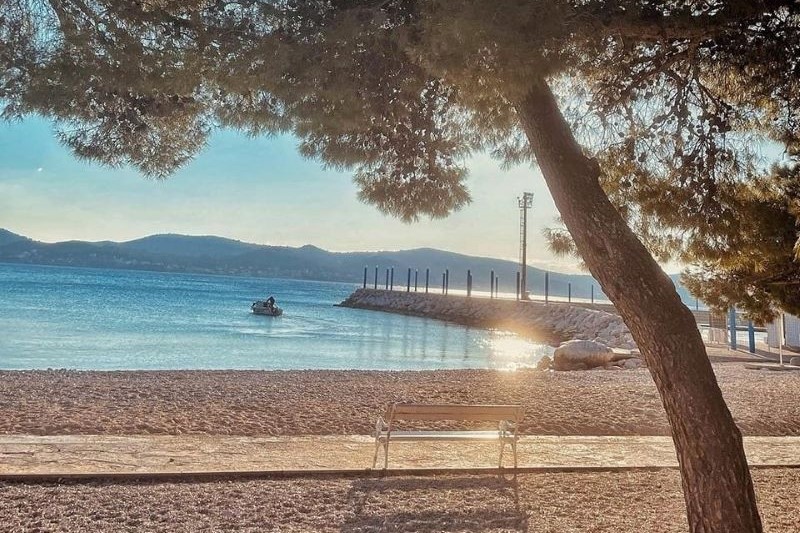 Biograd Beach
Pool – the Meeting Point of Fun
The outdoor swimming pool is located in the heart of the village, and as such is a central social place where your children will be entertained, while you enjoy your favorite cocktail with mint or a healthy smoothie made from local fruits and vegetables. Apply a layer of a home-made olive oil to your skin while tanning in the morning sun, ideal time for this local climate.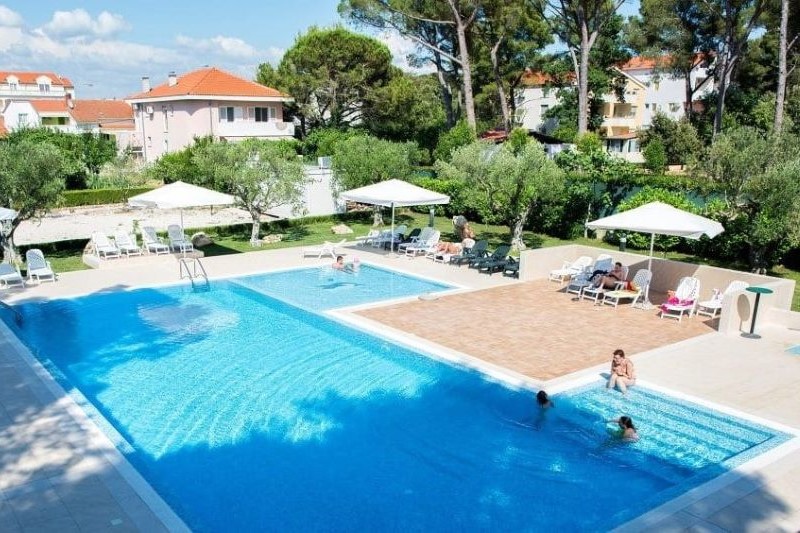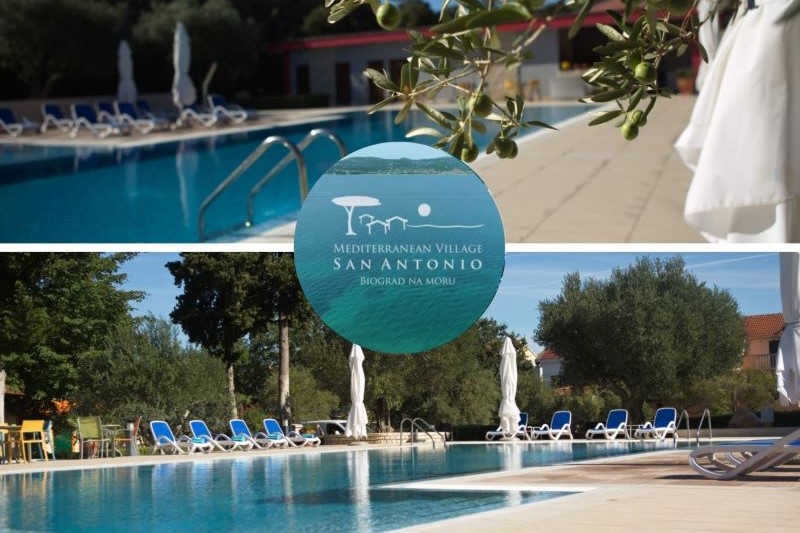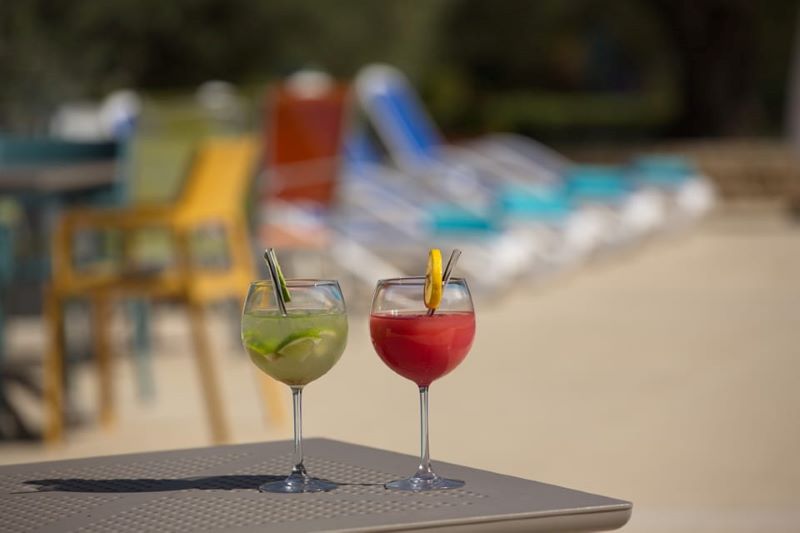 Olives and Olive Oil – Did You Know?
As one of the oldest and healthiest foods with healing properties, olives contain a high concentration of copper, a metal necessary for building connective tissue, production of collagen, maintaining blood vessels and renewing skin, bones and joints.
The following 3 attributes associated with olives have positive effects on health:
Cancer prevention due to antioxidant properties
Prevention of heart problems associated with the hardening of arteries due to Biophenol compound
Prevention of ulcers and stomach cancer
Olive oil, on the other hand, makes the skin appear youthful and also helps with the weight loss. This is enabled by the oil's reduced insensitivity to insulin and its efficient break down of fat as well as by its aromatized extracts providing a greater sense of fullness.
Olive oil's reputation for fostering youthful appearance of skin dates back to ancient times. Olive oil is frequently one of the main ingredients in top quality masks and creams designed to repair nails and hair. According to a popular belief, olive oil is also attributed with aphrodisiac properties, as it is believed to give strength and vitality to love partners.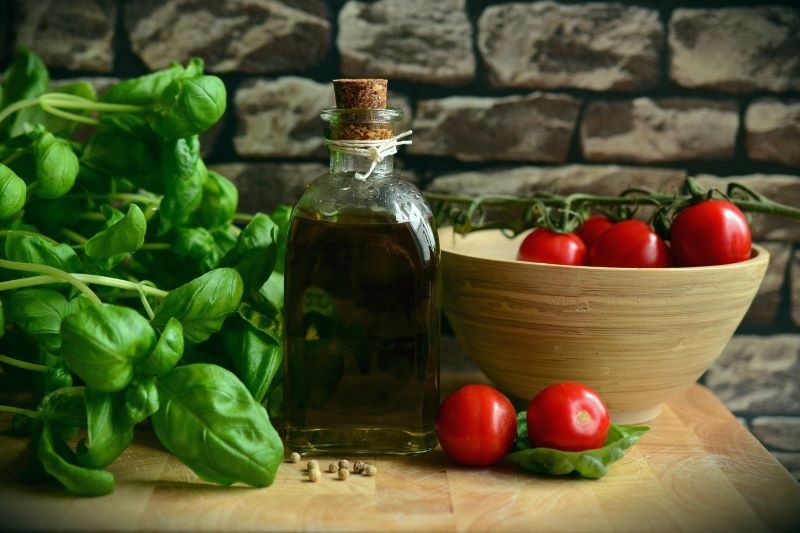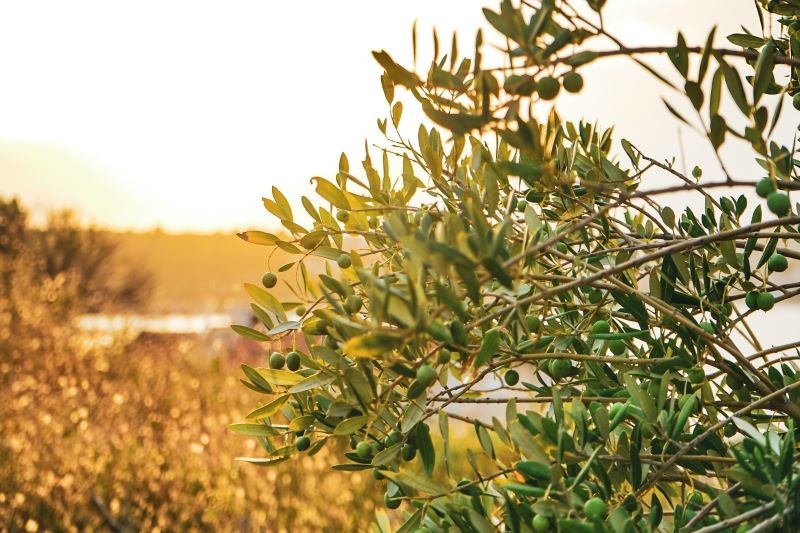 Book Accommodation
Plan your summer holiday, and book the desired accommodation unit in the Mediterranean Village of San Antonio,
by contacting us directly for a personalized booking service at info@sanantonio.hr or +385 91 2849152.
See our offer