Mediterranean Village San Antonio is your ticket to a holiday paradise, whether arriving as a couple, with a family or group of friends.
When picking a destination and booking an accommodation, it helps to know what you can expect in terms of your desired level of accommodation comfort and a preferred choice of activities. A holiday is a chance to unwind and you shouldn't be struggling to experience anything less from your vision of a perfect get away. Given its central position within Central Dalmatia, the Mediterranean Village of San Antonio has been providing a balanced out set of holiday experiences that cater to the needs of many families, couples or groups of friends for many years.
Here are the top 3 ideas for spending your holiday:
1. Nature Lovers' Paradise: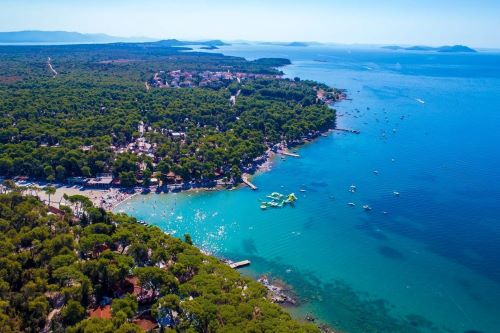 Soline Beach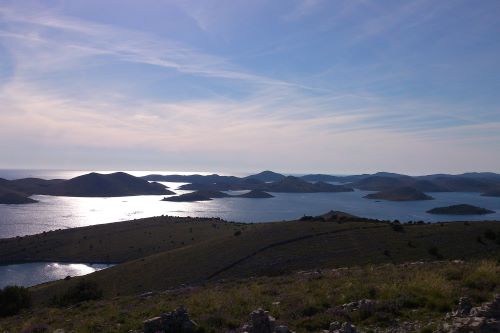 Kornati National Park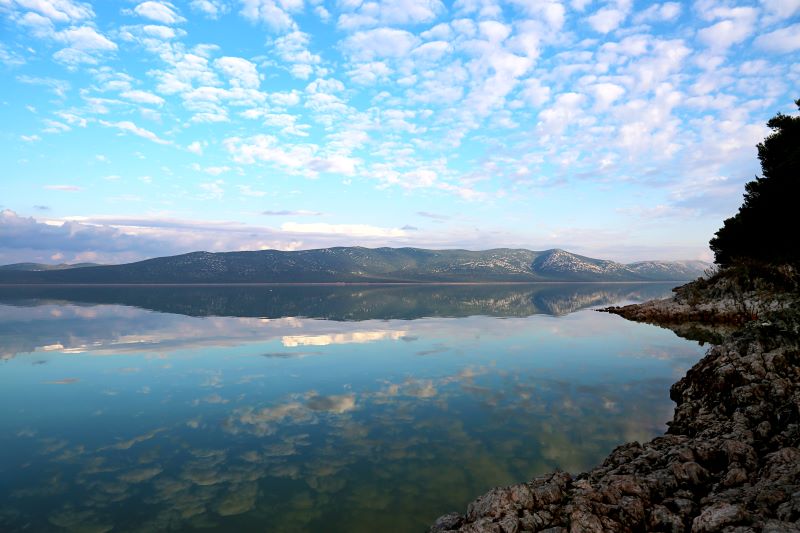 Vrana Lake, photo by Iva Rogic
As a passionate excursionist or someone who enjoys pristine beaches and national parks, you have a chance to enjoy the irresistible beaches of Soline and Dražica located only a few hundred meters away from the Mediterranean village of San Antonio. For couples we recommend staying during late spring or early autumn so as to enjoy the beaches with no crowds. Unsurpassed view of the sunsets over the Pašman Canele and the enchanting Kornati Islands and the sight worth experiencing. This time of the season is also perfect for taking a diving course from a local diving club and explore the vast beauty of the sea underworld.
Only a 15-minute drive separates San Antonio from the Vrana Lake Nature Park, an oasis of peace and tranquility located at the crossroads of three different landscapes: sea shore, mediterranean swamp and pittoresque village settlements. The park is a unique ecosystem and a fascinating crypto depressive natural wonder. Vrana Lake offers an ideal mixture of active and educational type of holiday experiences that include educational trail tours accompanied by bird watching of the protected species, adrenaline park for children, kayaking on the lake, bike trails along the lake and series of culinary specialties.
The most distinctive natural attraction within a close vicinity to San Antonio is the Kornati National Park, an archipelago of almost 90 islands, islets and sea cliffs of a stunning landscape, often compared to the kind seen on Mars. Whether being viewed from the air, sea or the island lookouts, archipelago delights visitors from all over the world. Organized boat trips from the nearby Biograd are available from the early Spring season all the way throughout the Fall. Summer is the ideal time to indulge into swimming and diving.
2. Dynamic Family Holiday: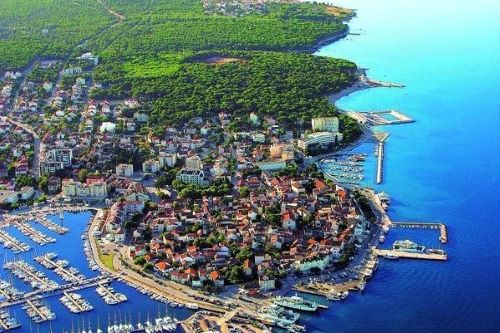 Biograd na moru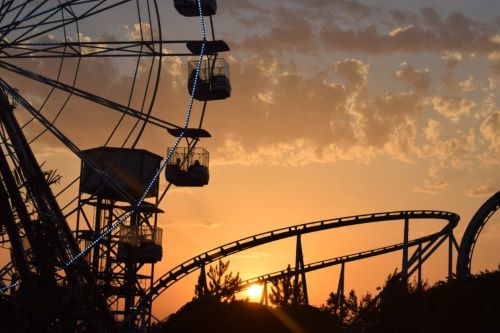 Fun Park Biograd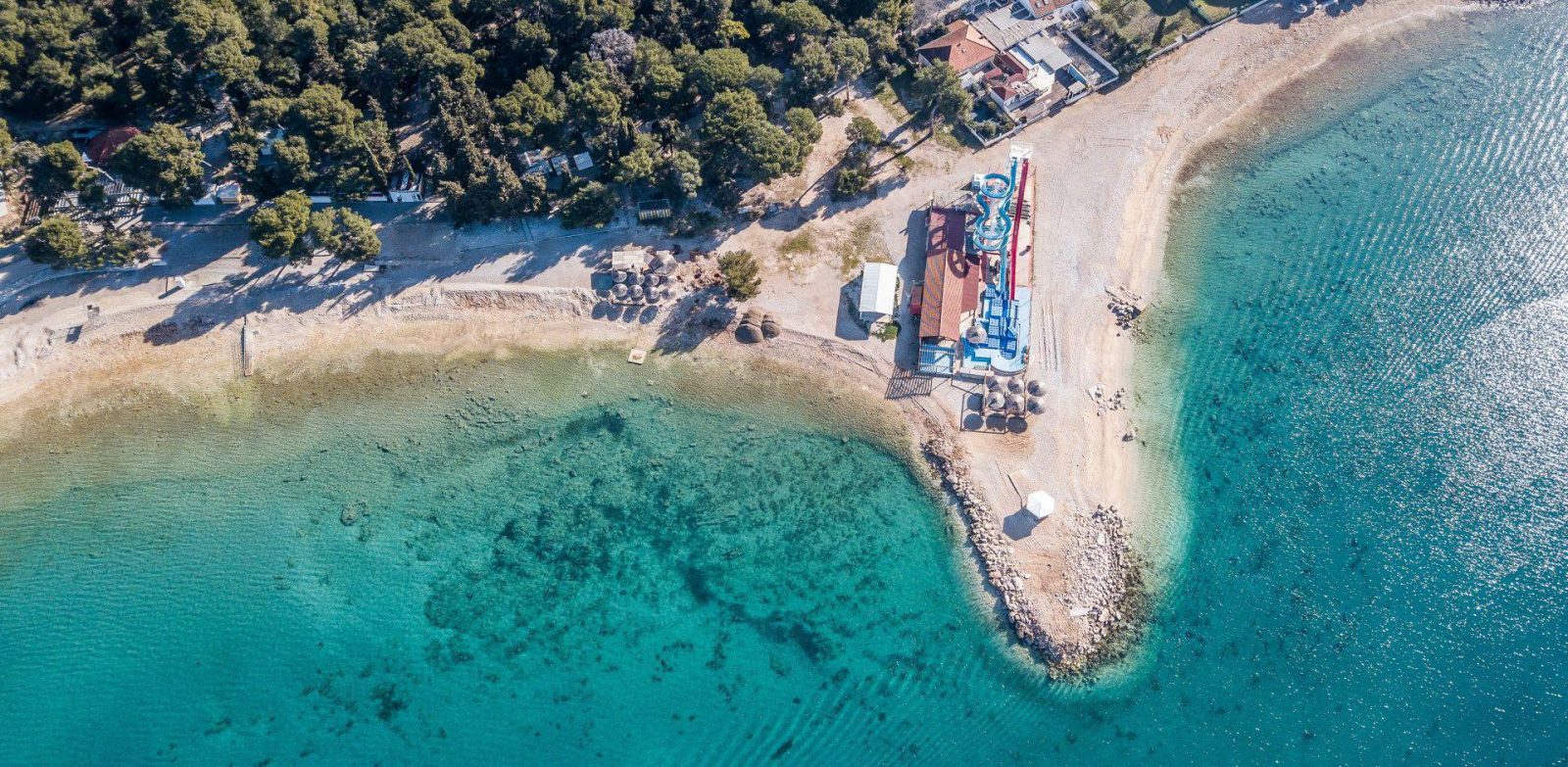 Dražice Beach
An ideal family holiday at the Mediterranean village of San Antonio is made possible by the animation program within the resort, vicinity of family beaches and Fun Park Biograd, the largest theme park in this part of Europe.
Hidden by the thick pine forest, comfortable stone bungalows within the village provide the necessary intimacy, while the centrally positioned pool inside the resort serves as a gathering place for the adults having their favorite drinks at the cocktail bar and for the children playing in the water.
The nearby beaches of Soline and Dražica are another great spots to spend a quality family time. Due to its cleanliness and infrastructural quality, Dražica gained the status of the Blue Flag in 2006.
For a more dynamic activity during the evening, take a 10 minutes walk to the center of vivacious town of Biograd, a historic city that frequently organizes special events and performances, including Gastro Biograd, Biograd Night, Biograd Street Music Festival and Slovenian Weekend.
Just a 5-minute drive from San Antonio is the Fun Park Biograd, a thematic adrenalin based site containing 26 permanent attractions and 4 food and beverage outlets. Attractions are divided into exploratory, adrenaline and virtual groups, and special charm is provided by themed daily and weekend programs in the form of activities such as concerts, disco foam parties, fireworks, raffle and bull riding competitions, and archery.
3. Group Fun with Friends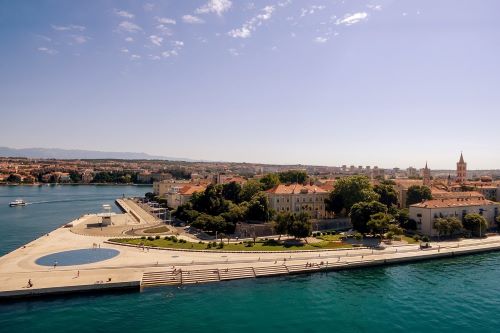 Zadar – Sea Organ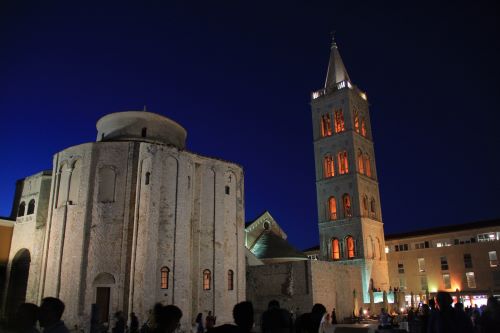 Zadar – St. Donat Church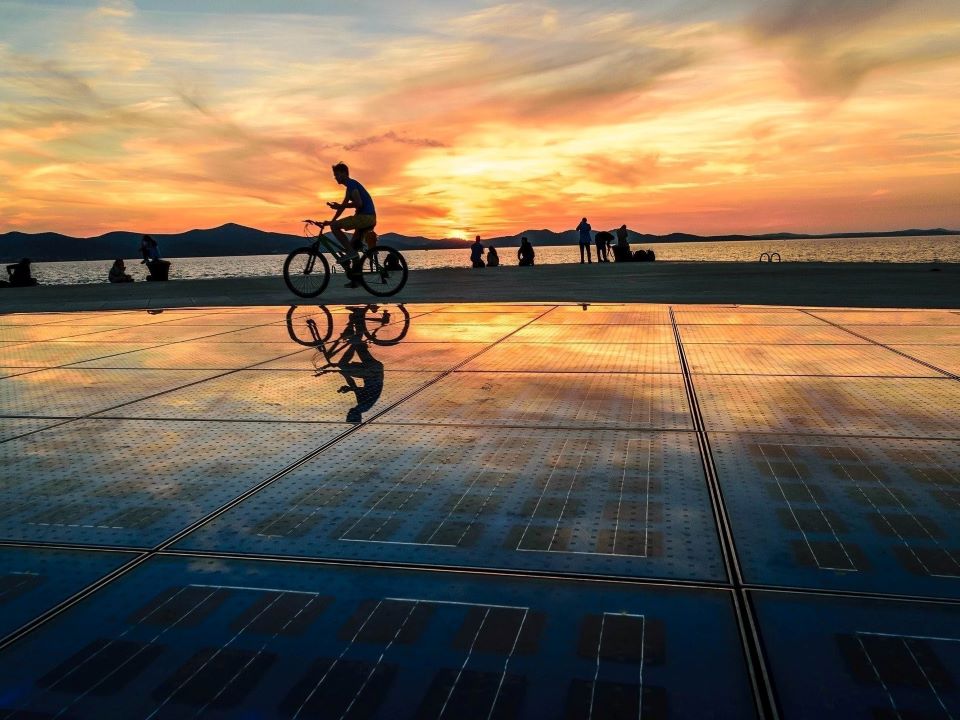 Zadar – Greetings to the Sun
Good road infrastructure and connectivity to the surrounding cities is an important prerequisite if you plan your trip with a group of friends. Comfortable accommodation in a form of stone bungalows in of San Antonio is a wise choice, as it provides the necessary dose of intimacy. When and if you wish to spice up your stay, take the quick and easy ride to Zadar which is only 30 km away. Zadar is one of the key city break destinations in Croatia known for innovative cuisine and a rich night live. Zadar also serves as a perfect day excursion point and is full of attractions such as the famous sea organ, the Roman Forum and the historically renown church of St. Donat.
Apart from Zadar, the nearby island of Pag is also accessible by a car. Zrće Beach in located in a town of Pag and has got a reputation for being a clubbing hub of Croatia. Moreover, it had been a nickname of "Croatian Ibitza" by the international media. Vodice and Primošten are also attractive towns as they too offer a vast choice of restaurants and night clubs.
Book Accommodation
Plan your summer holiday, and book the desired accommodation unit in the Mediterranean Village of San Antonio,
by contacting us directly for a personalized booking service at info@sanantonio.hr or +385 91 2849152.
See our offer