The Mediterranean Village of San Antonio offers a special holiday experience in stone bungalows close to beautiful beaches, historic town Biograd na Moru and picturesque villages, as well as to the Kornati National Park and Vrana Lake Nature Park.
Plan your vacation on time. Do you usually opt for hotels or apartments? Let's say that you like vibrant hustle and bustle of urban towns while at the same time appreciating the relaxing ambience during the night. What if you like to spend time in nature, yet dislike the discomfort of camping ? Imagine if you could have a balanced out mix ? Be original and surprise your family, friends or your partner with a slightly different type of holiday in 2022. If you have never stayed in stone bungalows, hidden in a pine forest near a beautiful beach, the year of 2022 may be ideal to try it out!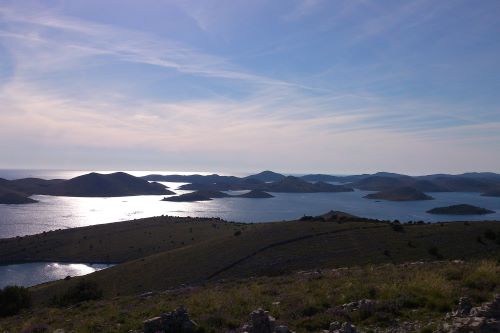 National Park Kornati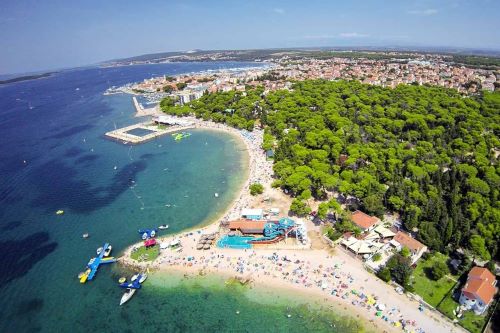 Dražica Beach – Photo by Tourist Board of Biograd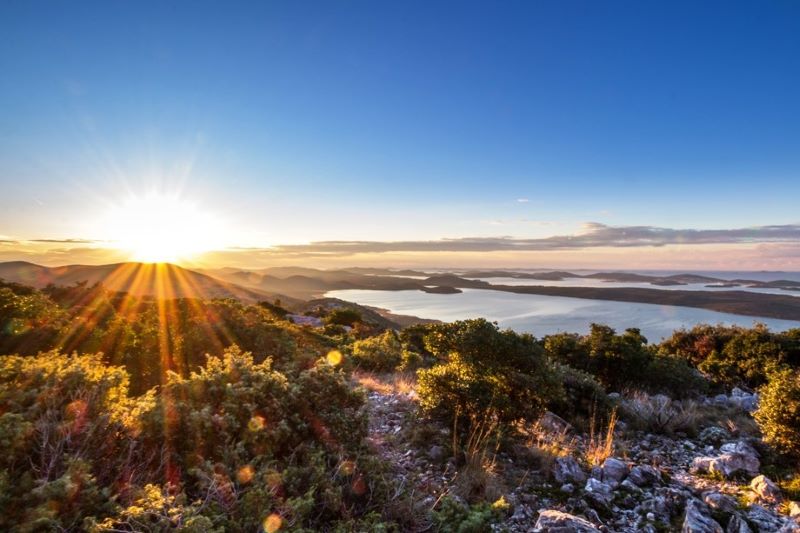 Vransko jezero – Photo: Milan Mišo Lakić
Intimate Accommodation
Combining an active day with a peaceful sleep at night often presents a challenge for holidaymakers. One often has to choose between holiday resort hustle and bustle, town setting and a complete isolation in nature, such as camping. Imagine being able to have the best of all three options? Staying in stone bungalows in the Mediterranean village of San Antonio is intimate, while providing the opportunity to explore nearby attractions such as the Vrana Lake Nature Park, the historic Biograd na Moru and the Biograd Adrenalin Fun theme park.
The Mediterranean Village of San Antonio is made up of a lovely collection of cozy stone bungalows hidden among century-old pine trees providing soothing scents accompanied by the chirping of birds and crickets.
69 bungalows spread out on an area of ​​17,000 square meters
The beautiful Dražica Beach is only 300 m away
Amenities include: spacious bedroom, bathroom with shower or bathtub and terrace
Family units consist of two bedrooms that share a bathroom and a terrace
Beautiful landscaping
The attractive outdoor pool is located in the central part of the Mediterranean Village next to the restaurant and is a gathering place where adults have their favorite drinks at the cocktail bar while children have fun in the water.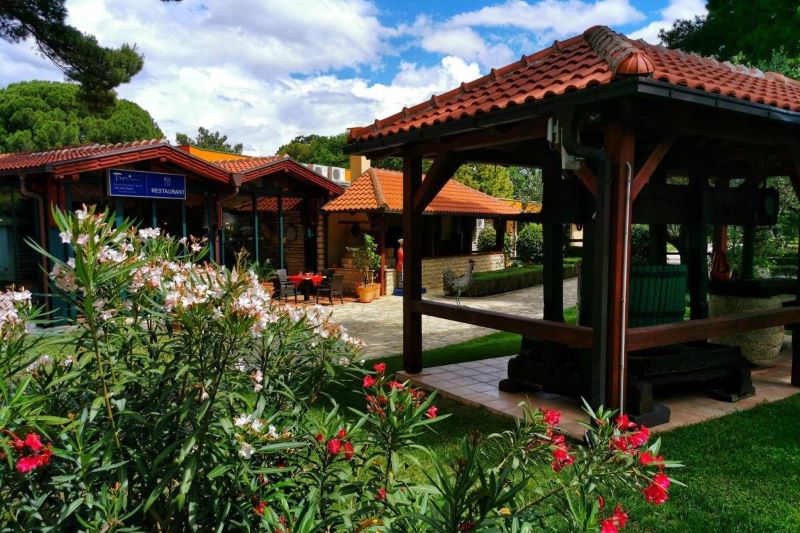 Stone bungalows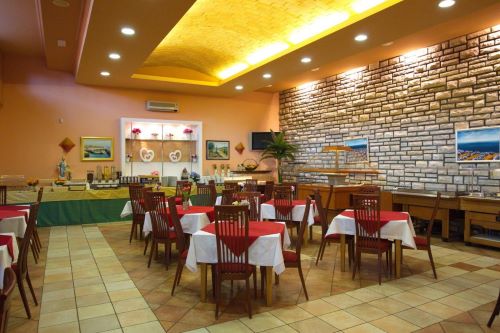 Restaurant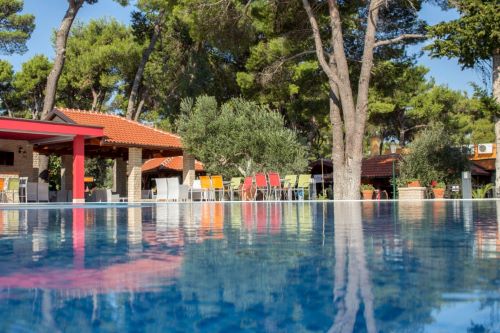 Outdoor pool
Culinary Delights
Simple, accessible, yet authentic & delightful are the attributes that best describe the culinary specialties within San Antonio. Located in the center of the mediterranean village, the restaurant uses organically grown ingredients within a wide range of Croatian and international seafood and meat variant specialties.
Nearby Attractions
Historic towns – the medieval town of Biograd na Moru is within walking distance of the Mediterranean Village of San Antonio. Stroll through the historic center of the city, once the capital of the Croatian Kingdom from the 11th century, enjoy the fascinating cathedrals and basilicas built by King Peter Krešimir IV.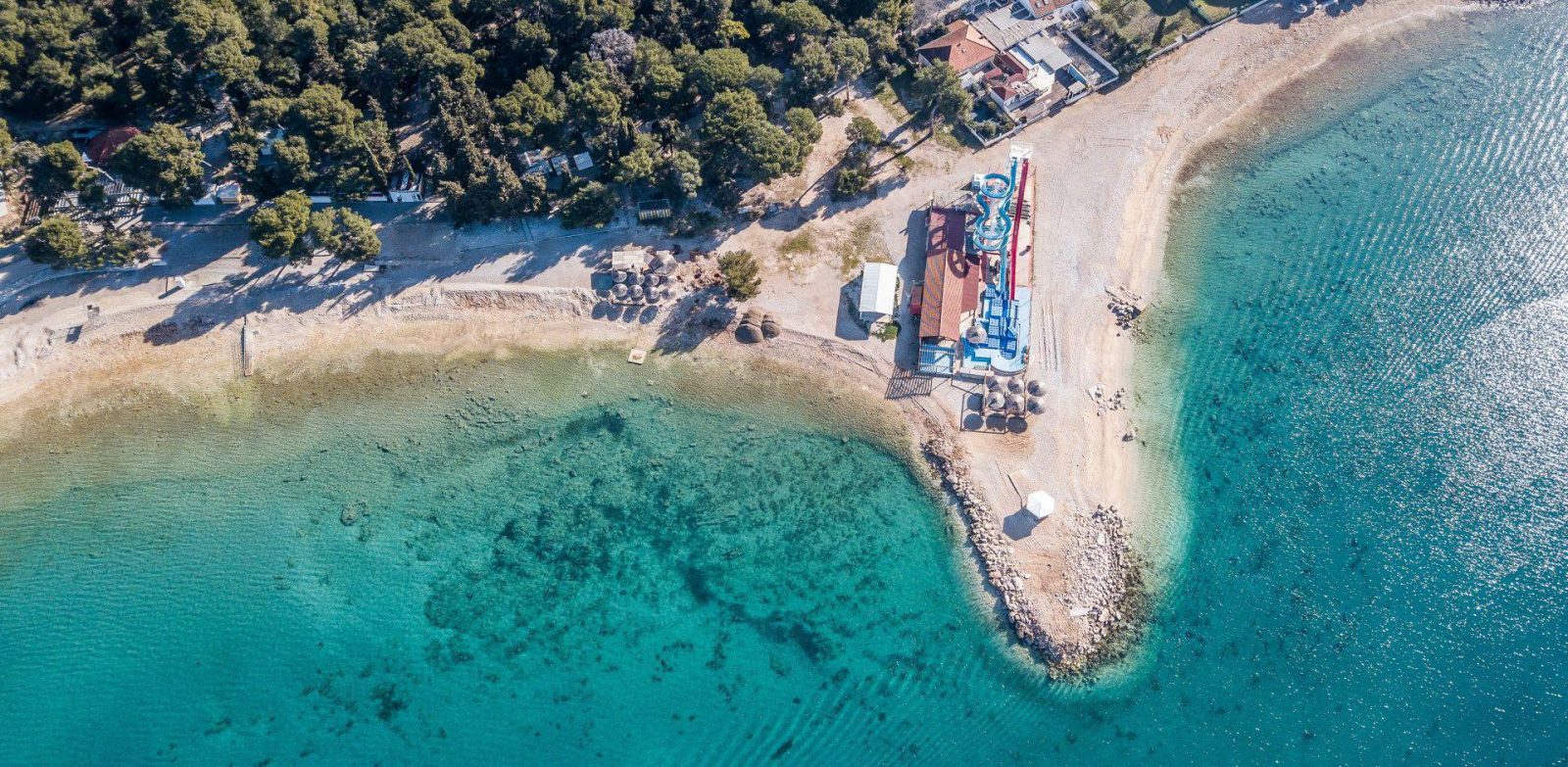 Plaža Dražice – Photo by Tourist Board of Biograd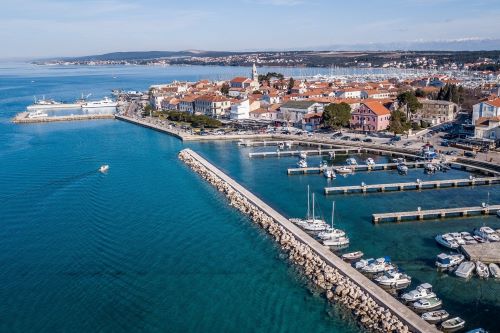 Biograd na moru – Photo by Tourist Board of Biograd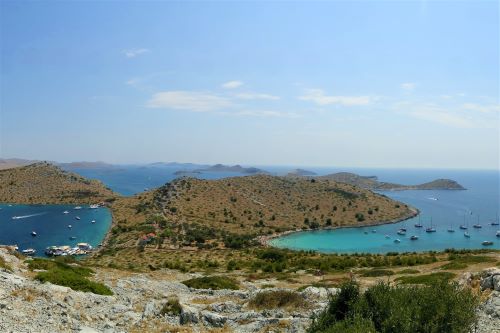 Kornati
Only 30 km from San Antonio and a half hour drive separates you from Zadar, one of the most distinctive city break destinations on the Croatian Adriatic where you may check out the famous sea organ, explore the Roman Forum and many historical attractions from the Middle Ages, such as the Church of St. Donat.
Kornati National Park is an archipelago of almost 90 islands, islets and sea cliffs and as such it is the most densely populated group of islands within the Mediterranean. For a complete experience of this oasis of beauty during your stay in the Mediterranean village of San Antonio, a boat trip departing from Biograd is recommended, suitable for all age groups such as families, groups of friends, young and elderly couples.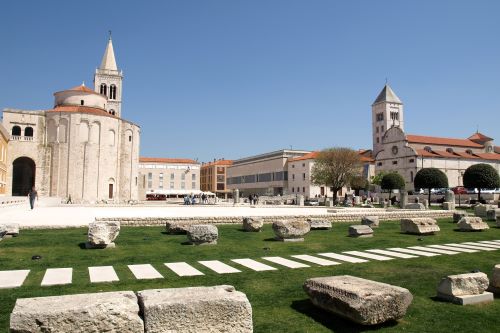 Roman Forum & St. Donat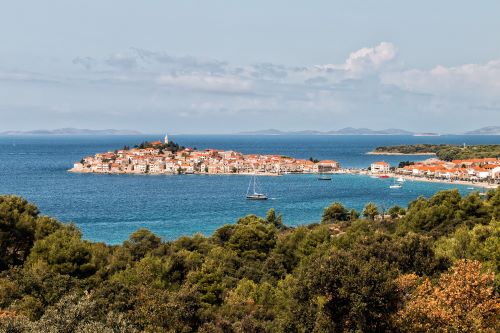 Primošten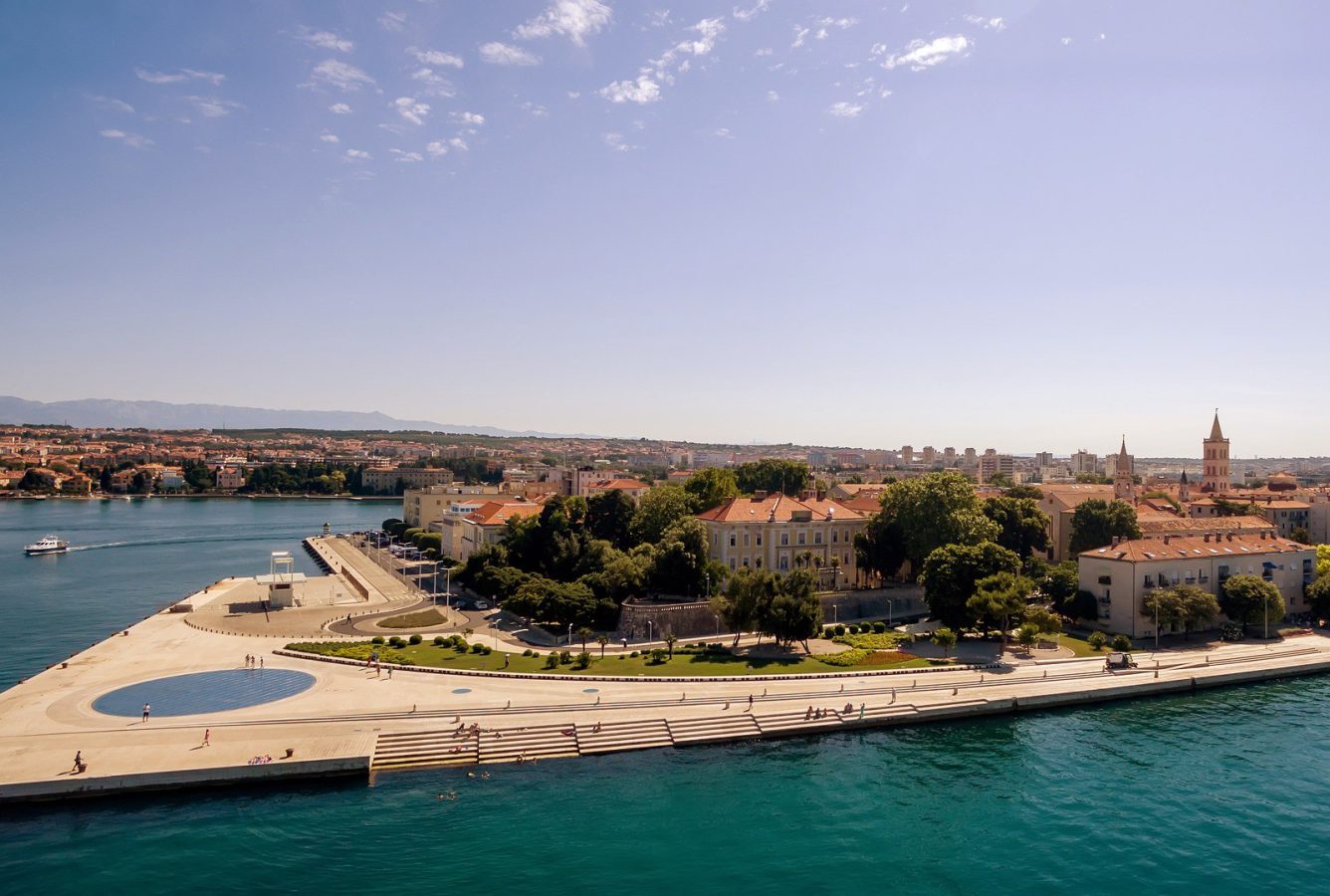 Sea organ – Zadar
Locations for going out and having fun – if you are in the mood for an evening of crazy fun, in addition to Zadar, we recommend visiting a nearby island of Pag, known as a major party scene clustered within series of clubs and bars on Zrće Beach, often referred to as "Croatian Ibiza" by series of international media. We also recommend towns of Vodice and Primošten due to their track record for being great clubing and night parties hotspots.
Book Accommodation
Plan your summer holiday, and book the desired accommodation unit in the Mediterranean Village of San Antonio,
by contacting us directly for a personalized booking service at info@sanantonio.hr or +385 91 2849152.
See our offer