Take the advantage of special offer valid for all stays between May 15 and June 15 and receive a half-board service starting at €57 per person by book directly on the website of the Mediterranean Village of San Antonio.
During your stay, explore the surrounding natural wonder of the nearby Vrana Lake Nature Park and culturally explore Biograd na moru.
Intimacy of Stay
The stone bungalows represent a unique experience of comfort and coziness at the Mediterranean Village of San Antonio, where you can enjoy soothing scents of the Mediterranean garden, shades of centuries-old pine trees and chirping of birds.
Accommodation highlights:
69 stone bungalows spreading over an area of ​​17,000 square meters
The beautiful Dražica Beach is only 300 m away
Spacious bedroom, bathroom with shower or bathtub and a terrace
Beautiful landscaping
All rooms include air conditioning, internet (wi-fi), TV, workspace and towels
Find out more on your ideal accommodation type.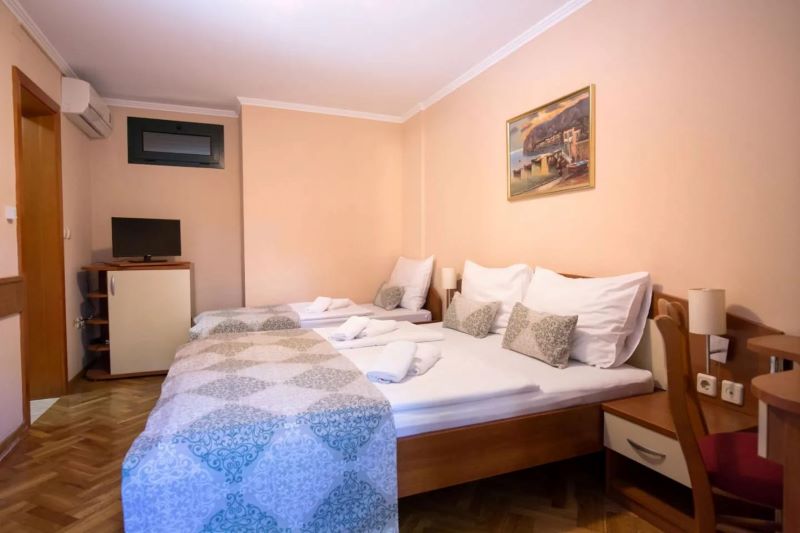 Culinary Delights – Taken Care Of
Located in the center of the mediterranean village, the restaurant uses organically grown ingredients within a wide range of Croatian and international seafood and meat variant specialties. Simple, accessible, yet authentic & delightful are the attributes that best describe the culinary specialties within San Antonio. Your half-board service includes an access to the rich buffet selection of specialties for breakfast and dinner.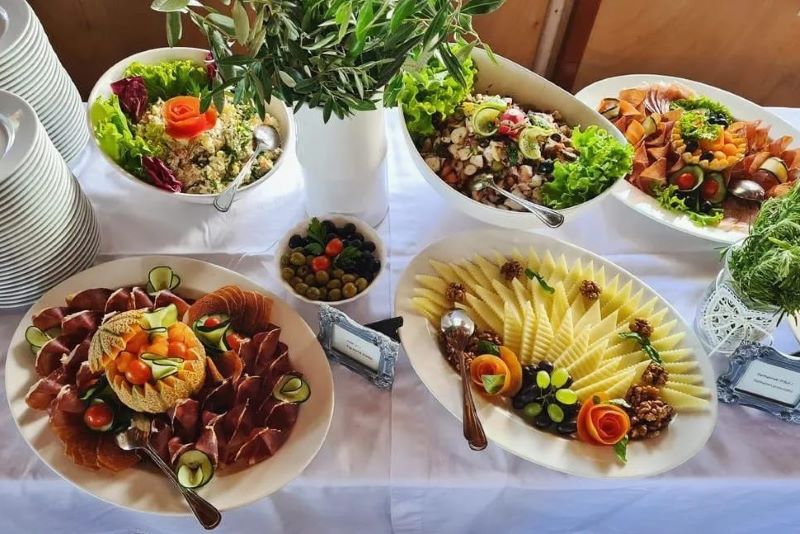 Nearby Attractions
Nature Park Vrana Lake – consider a day trip, an adventurous and exploratory experience of the unique Vrana Lake Nature Park, only 10 km and a 15-minute drive from the Mediterranean Village of San Antonio. Vrana Lake is a beautiful oasis of tranquility located at the crossroads of three different landscapes: sea shore, mediterranean swamp and pittoresque village settlements. This place presents a unique ecosystem where you can enjoy walking along educational trails, bird watching, cycling along the coast and tasting local specialties in Kamenjak tasting rooms.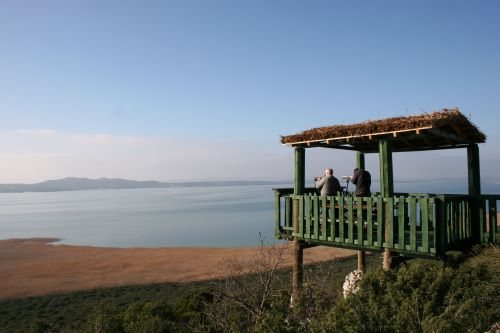 Royal Town of Biograd – Visit the former seat of Croatian kings and bishops, which had reached its peak in 1102 during the coronation of the Croatian-Hungarian King Koloman. In the later period of history, it was under the jurisdiction of the Venetian Republic and as such had dealt with destruction during the wars with the Ottoman Empire. Recommendation: Visit and explore the Homeland Museum to see the impressive collection of artifacts illustrating turbulent and rich medieval history of Biograd. The sunken Venetian ship from the 16th century is one of the main attractions among the existing exhibits in the museum.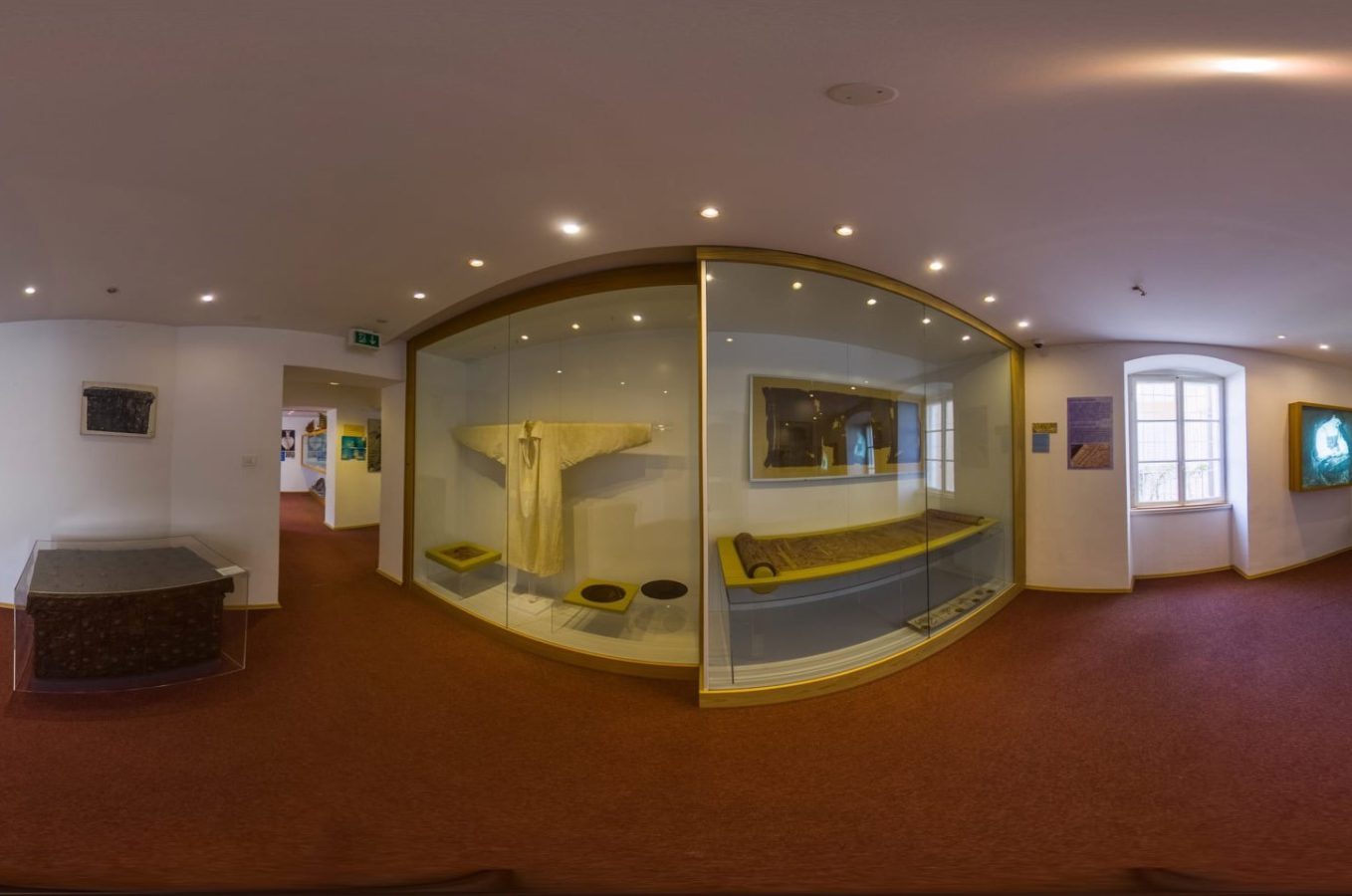 Your Next Steps?
Book online now or contact us directly to take the advantage of special offer for all stays between May 15 and June 15 and receive a half-board service starting at €57 per person.
Book Accommodation
Plan your summer holiday, and book the desired accommodation unit in the Mediterranean Village of San Antonio,
by contacting us directly for a personalized booking service at info@sanantonio.hr or +385 91 2849152.
See our offer